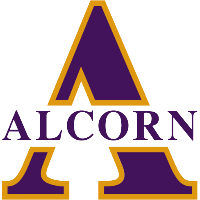 Alcorn State University Director of Athletics
Alcorn State University, located in Lorman, Mississippi, invites nominations and applications for the position of Director of Athletics. In seeking to identify the new director, Alcorn State University is searching for an individual who is committed to team success and to academic excellence for student-athletes and who has the leadership capabilities to lead ASU Athletics to higher levels of achievement and recognition. The Director reports to the President of the University, administers the overall athletic program, and provides strategic leadership, direction, and oversight to the athletics program.
ABOUT ALCORN STATE UNIVERSITY:   Alcorn State University is the oldest public historically black land-grant institution in the United States and the second-oldest state-supported institution of higher learning in Mississippi. Alcorn was founded in 1871 and celebrates 150 years of excellence this year. Alcorn is situated in Claiborne County, seven miles west of Lorman, 80 miles south of the capital city of Jackson, 45 miles south of Vicksburg, and 40 miles north of Natchez. 
It is one of eight public universities in Mississippi and part of the Mississippi Institutions of Higher Learning. Student enrollment is nearly 3,100.
The university is a comprehensive land-grant institution that celebrates a rich heritage with a diverse student and faculty population. The University emphasizes intellectual development and lifelong learning by integrating various pedagogies, applied and basic research, cultural and professional programs, public service, and outreach while providing access to globally competitive academic and research programs. Alcorn strives to prepare graduates to be well-rounded future leaders of high character and successful in the global marketplace of the 21st century.
Alcorn State University is committed to sustaining a diverse and inclusive campus community that respects and invites every individual's unique contributions to our great University. In our view, diversity of thought, identity, and life experience offers tremendous resources, and the spirit of multiculturalism must be infused throughout our institution to ensure the richest possible living, learning, and working environment.
Alcorn operates five Schools —Agriculture and Applied Sciences, Arts and Sciences, Business, Education and Psychology, and Nursing — with degree programs in close to 50 areas, including the bachelor's, master's, educational specialist, and doctoral degrees.
In 2019, football captured the SWAC East Division crown and appeared in the SWAC Football Championship game in all six seasons in which the team participated, taking home the conference title four times (2014, 2015, 2018, 2019). The 2014 squad was tabbed Black College National Champion.
Under the visionary leadership of Dr. Felecia M. Nave, 20th and 1st female president, she has implemented cutting-edge and inclusionary strategies to enhance the physical and technology infrastructures of the campus, developed corporate partnerships to improve scholarship offerings and enhanced internship and job opportunities for students. Alcorn received its most significant gift of $25 million from philanthropist MacKenzie Scott during her tenure. 
POSITION SUMMARY: The Director of Intercollegiate Athletics has direct responsibility for the University's NCAA Division I Intercollegiate Athletics Program, including 14 varsity sports and over 300 student-athletes. The position supervises a staff of over 50, manages an annual budget of nearly $8 million, and represents the University nationally and within the Southwestern Athletic Conference. The Director of Athletics reports to the President and serves as a member of the President's Cabinet.
DUTIES AND RESPONSIBILITIES: 
Ensure alignment of the athletics program with the mission of the University.
Serve as an advocate for student-athlete well-being and the athletics program in general.
Develop, implement, and manage a strategic vision for the Athletics program.
Represent the University to a broad range of constituencies, including trustees of the major boards, alumni, faculty, staff, friends, senior corporate executives, government officials, and foundations, and serve as a leader within the not-for-profit community
Represent the University nationally to the NCAA and the Southwestern Athletic Conference.
Commitment to the Alcorn State University mission of education, research, and service to our community
Hire, manage, and evaluate a large staff.
Oversee and direct the budget of the athletics department.
Fundraise and participate in alumni engagement in conjunction with the Office of Institutional Advancement and Alumni Relations.
Market and promote the athletics program and athletics events.
Oversee programs to ensure academic excellence for student-athletes.
Ensure the compliance of all Athletics Department employees with the laws, policies, rules and regulations governing the University, and the rules of the National Collegiate Athletic Association (NCAA) and the Southwestern Athletic Conference.
Demonstrate a commitment to diversity and the principles of equity and Title IX.
Demonstrate a commitment to the Alcorn State University, state of Mississippi, and its people.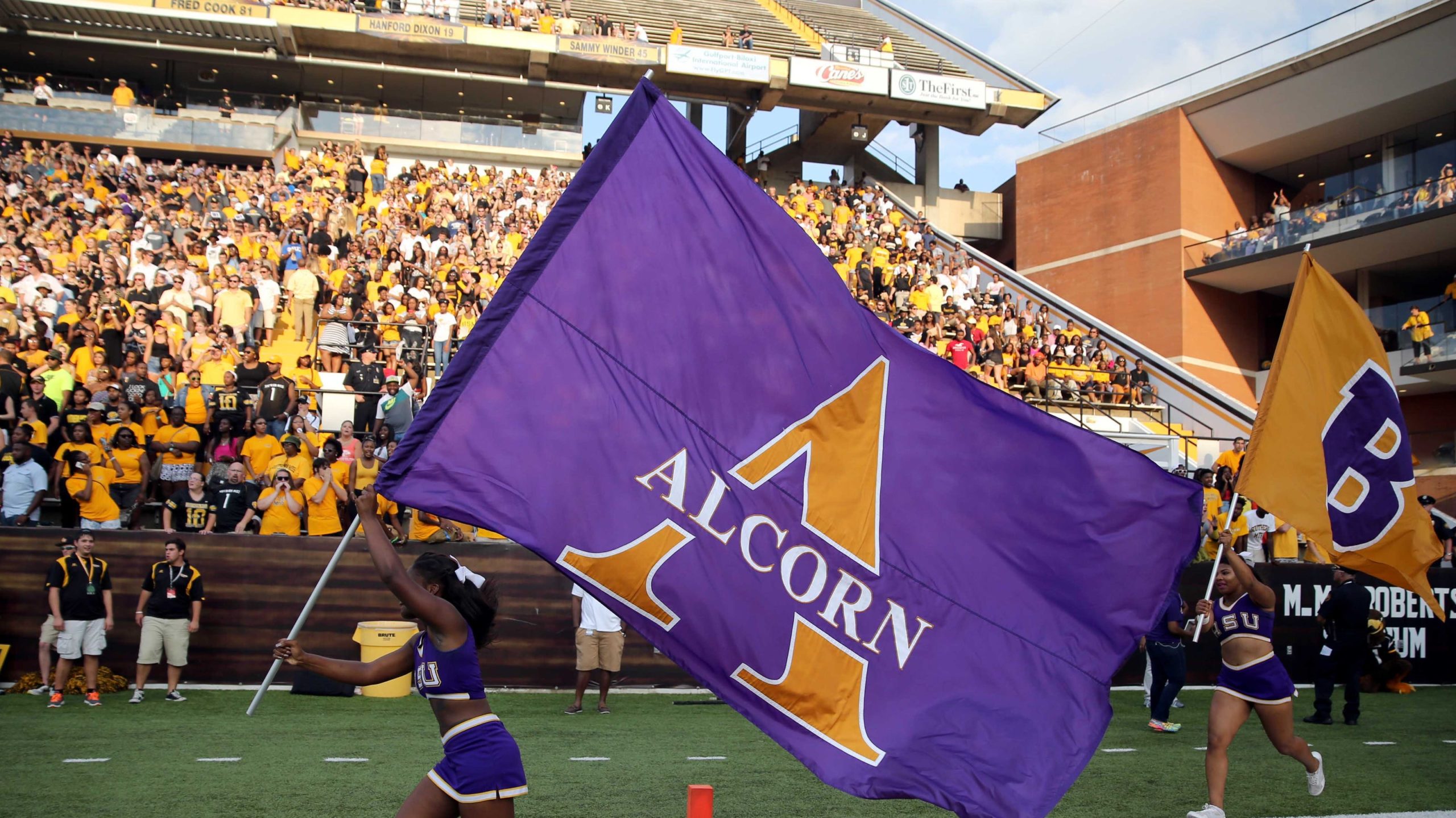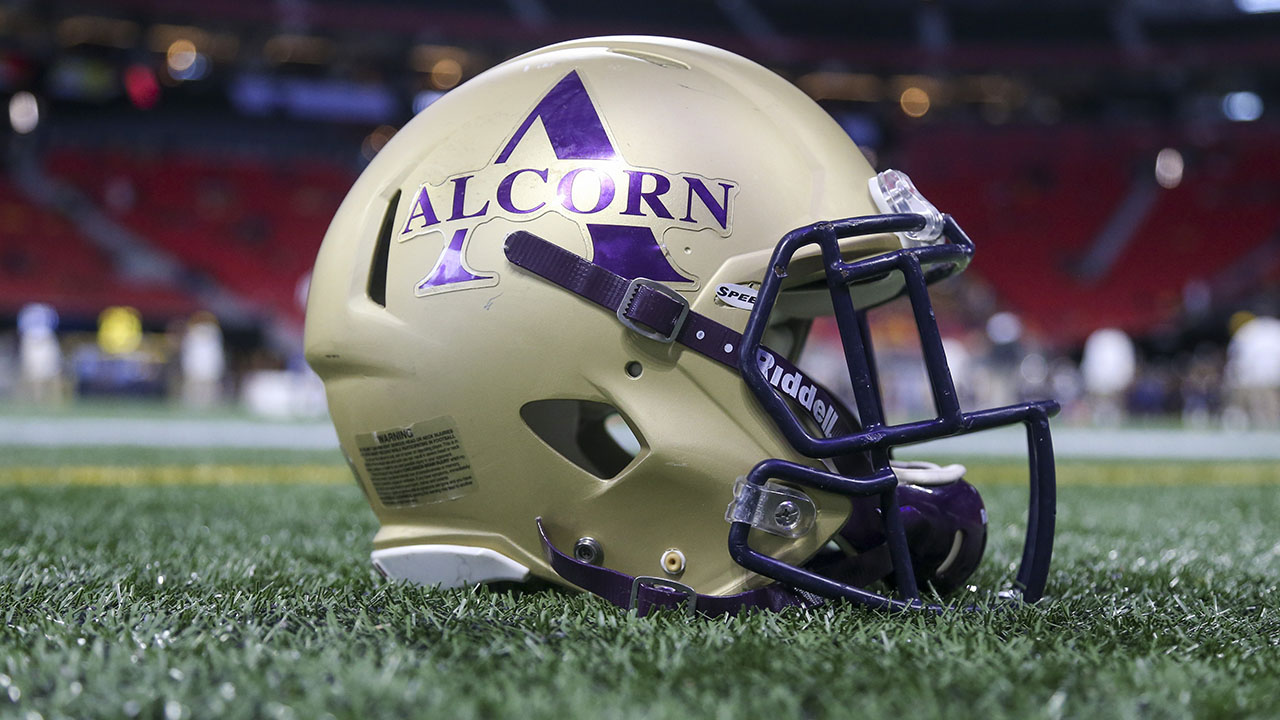 MINIMUM QUALIFICATIONS and EXPERIENCE:
Bachelor's degree is required; a post graduate degree(s) is preferred;
At least five (5) years of senior-level management experience in intercollegiate athletics or a related field, preferably in higher education, athletics administration, and at the NCAA Division I level;
Maintain a philosophy and vision for the University that supports the holistic growth, development, and academic excellence of student-athletes;
Ability to work effectively with internal and external constituencies, including excellent interpersonal and public communication skills, including effective messaging to multiple and diverse audiences;
Evidence of successfully interacting with governing boards and volunteer support groups;
Successful record of managing coaches and staff and a high degree of knowledge of NCAA Division I athletics programs;
Demonstrated understanding and commitment to compliance with NCAA regulations;
Demonstrated commitment to diversity and inclusion;
Demonstrated success in managing a sizable budget;
Evidence of successfully generating revenue for a complex organization;
Understanding and a commitment to raising private support from donors, corporations, and foundations;
Successful record of management of fiscal and human resources in a complex organization.
APPLICATIONS:  The position will remain open until filled; but, for best consideration, applicants are encouraged to submit a letter of application and resume electronically via the form on this page by January 10, 2022.  No hard copy applications will be accepted. Nominations for the position and questions concerning the job requirements or hiring process should be directed to Jmclaughlin@collegiatesportsassociates.com  
 Alcorn State University does not discriminate on the basis of race, color, religion, national origin, sex, sexual orientation, age, disability, or other factors prohibited by law in any of its educational programs, activities, services, admissions, or employment practices. The following offices are designated to handle inquires and/or complaints regarding non-discriminatory policies and procedures of Alcorn State University: Complaints, inquiries, or specific requests in regard to Title IX and Section 504 directives should be made to: the Title IX Coordinator, Walter Washington Administration Bldg., Lorman, MS, 39096, (601) 877-6700. Complaints, inquiries, or requests in regard to non-discrimination in employment practices should be made to: the Director of Human Resources, Walter Washington Administration Bldg., Room 107, Lorman, MS, 39096, (601) 877-6188 Questions, complaints, or requests in regard to ADA/ADAAA compliance in employment practices should also be made to the department of human resources.


Committed To Excellence
With over thirty years of experience in intercollegiate athletics, CSA delivers a unique level of service that effectively meets the needs of the nation's leading universities and conferences.