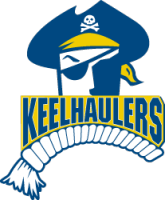 Cal Maritime – Director of Athletics and Physical Education
California State University Maritime Academy (Cal Maritime) invites nominations and applications for the position of Director of Athletics and Physical Education.
ABOUT CAL MARITIME : Located on a compact, scenic waterfront campus in Vallejo, California, California State University Maritime Academy (Cal Maritime) is a unique and specialized campus within the 23-campus California State University (CSU) system. A key part of the campus experience is the annual training cruise aboard our 500-foot Training Ship Golden Bear, which serves as a floating classroom/laboratory where concepts in marine transportation, engineering and technology are practiced and applied. School-sponsored, study-abroad trips provide those studying international business, logistics, maritime security and maritime policy with a first-hand exposure to those practices in locations around the world. Cal Maritime's approximately 1,000 cadets enjoy a program distinguished by classroom learning integrated with applied technology, leadership development and global awareness. Cal Maritime graduates have excellent career opportunities on land, in ports, and at sea. Cal Maritime has the highest employment rate in the CSU system, 94% within three months of graduation, with starting salaries near the top of national averages. Government data confirms that Cal Maritime alumni have the highest average salaries of any college or university (public or private) in the country.
POSITION SUMMARY: As a member of the President's Campus Leadership Council, the Director of Athletics and Physical Education (AD) provides vision, leadership and direction to the University's Athletics Department, which includes seven sports that compete in NAIA Division II and the California Pacific Conference, and seven sports across the Collegiate Waterpolo Association (M/W), the United States Rowing Association (M/W), USA Rugby (M), and the Intercollegiate Sailing Association (Co-Ed Dinghy Sailing; Co-Ed Offshore Sailing). The AD will lead the Athletics department to inspire, guide and support the development of Cal Maritime cadets through an array of athletic and physical education services commensurate with higher education and maritime academies. The AD reports directly to Cal Maritime's president.
The AD sets goals and implements strategy for the Athletics Department including the development of effective recruitment and retention goals and objectives, and the development of strategies to enhance the academic experience for cadet athletes. Additionally, the AD fosters principles that encourage integrity, cadet well-being, diversity, and inclusiveness, while promoting an environment of excellence and success for every cadet at the academy.
A key leader in developing a strong school spirit on and off campus, the AD leads athletics fundraising activities through the development of optimal strategies to promote broad engagement and participation by local communities, Cal Maritime alumni and other donor prospects. The AD teams with University Advancement in branding, marketing and promoting Cal Maritime's athletics program, athletics events, and fundraising activities.
The AD is responsible for supervision of the Cal Maritime athletic coaches and programs, as well as the physical education, intramural sports and club sports programs. The AD is responsible for ensuring broad, inclusive cadet participation and engagement in sports and activities at Cal Maritime, and for intentionally integrating campus-wide athletic programming with the Corps of Cadets leadership development program, as this is the primary purpose of the athletics program at Cal Maritime.
DUTIES and RESPONSIBILITIES: 
Develops, implements, and manages a strategic vision for the athletics program in alignment with Cal Maritime's mission and vision
Serves as a spokesperson for intercollegiate athletics
Leads athletics fundraising and participates in alumni affairs in conjunction with University Advancement
Collaborates and communicates fundraising and development activities, both with internal and external constituency groups
Markets and promotes athletics programs, athletics events, and other programs within the AD's scope of authority
Demonstrates excellence in public and media relations throughout the local, regional, and national stage
Develops and oversees programs to ensure academic excellence for cadet athletes
Ensures compliance of all Athletics Department employees with the laws, policies, rules and regulations governing Cal Maritime and its employees, the National Association of Intercollegiate Athletics (NAIA) and the California Pacific athletic conference
Guides the day-to-day operations of the Athletics Department, and the intercollegiate, club, and intramural sports programs
Develops and oversees budgets for the Athletics Department and other departments within AD's scope of authority. Assures financial integrity and compliance of assigned areas
Develops strategic plans that enhance organizational development and personnel management and evaluation
Values the safety and health of cadets, faculty, and staff as a top priority. Serves as an advocate for cadet athlete well-being and the athletics program in general.
Maintains compliance with Title IX
Promotes effective communication among all institutional constituents and advocates for athletic, intramural and physical education programs (e.g., president, staff, administrators, faculty, cadet athletes, media public)
Maintains communication with outside organizations that are vital to the Athletics Department's operations, such as the NAIA, Cal Pac Conference, etc.
Creates opportunities for interactions between faculty/staff and cadets through physical fitness activities on campus.
Promotes health and wellness programming for faculty and staff
Collaborates with Dining Services, Student Health Center, and Commandant of Cadets to deliver education and training for all cadets on physical, mental, emotional and spiritual requirements for ideal performance state, focusing upon health, wellness, personal hygiene, nutrition, sleep habits, and mindset.
MINIMUM QUALIFICATIONS and EXPERIENCE:
Bachelor's Degree required; Master's degree in a related field preferred
Minimum of five (5) years of progressive, professional experience leading a dynamic, diverse athletics department that must include a proven track record in donor development and fundraising
Demonstrated comprehensive understanding of intercollegiate / NAIA policies, athletics administration, athlete development, compliance, and the role of fundraising in supporting strategic and operating objectives
Demonstrated experience in facilities management, including facilities rentals, sports camps and community relations
Demonstrated superior communication, relationship-building and problem-solving skills
Demonstrated strong supervisory, planning, and fiscal competencies
General understanding of enrollment management practices at a college or university, especially with regard to the relationship between enrollment and the health and viability of athletics and physical education programs
Demonstrated experience with strategic planning, program development and assessment in a college or university environment
Demonstrated respect for diversity of identities and experiences, with an orientation toward equity, inclusion, and cultural competency in all aspects of campus life
DESIRED QUALIFICATIONS:
Familiarity with the maritime environment, trade and industry
Familiarity with and appreciation for military/maritime academy environments and the symbiotic relationship between cadet discipline/success and athletic program involvement
An optimum performance mindset and a corresponding desire to help cadet-athletes reach their full potential
COMPENSATION: Salary is commensurate with education, qualifications and experience. An excellent comprehensive benefits package is available for qualifying positions which includes medical, dental, vision, life and disability insurances, pension (CalPERS), retirement plans, tuition fee waiver, vacation, sick leave, and 14 paid holidays per year.
APPLICATIONS:  The position will remain open until filled; but, for best consideration, applicants are encouraged to submit a letter of application and resume electronically using the application form on this page by March 6, 2020.  No hard copy applications will be accepted. Nominations for the position and questions concerning the job requirements or hiring process should be directed to CSA Director of Operations, Clay Pfeifler, at   CalMaritimeAD@collegiatesportsassociates.com
Cal Maritime is an Equal Opportunity, Affirmative Action Employer. The university subscribes to all state and federal regulations and prohibits discrimination based on race, color, religion, national origin, sex, gender identity/gender expression, sexual orientation, marital status, pregnancy, age, disability, genetic information, medical condition, covered veteran status, or any other protected status.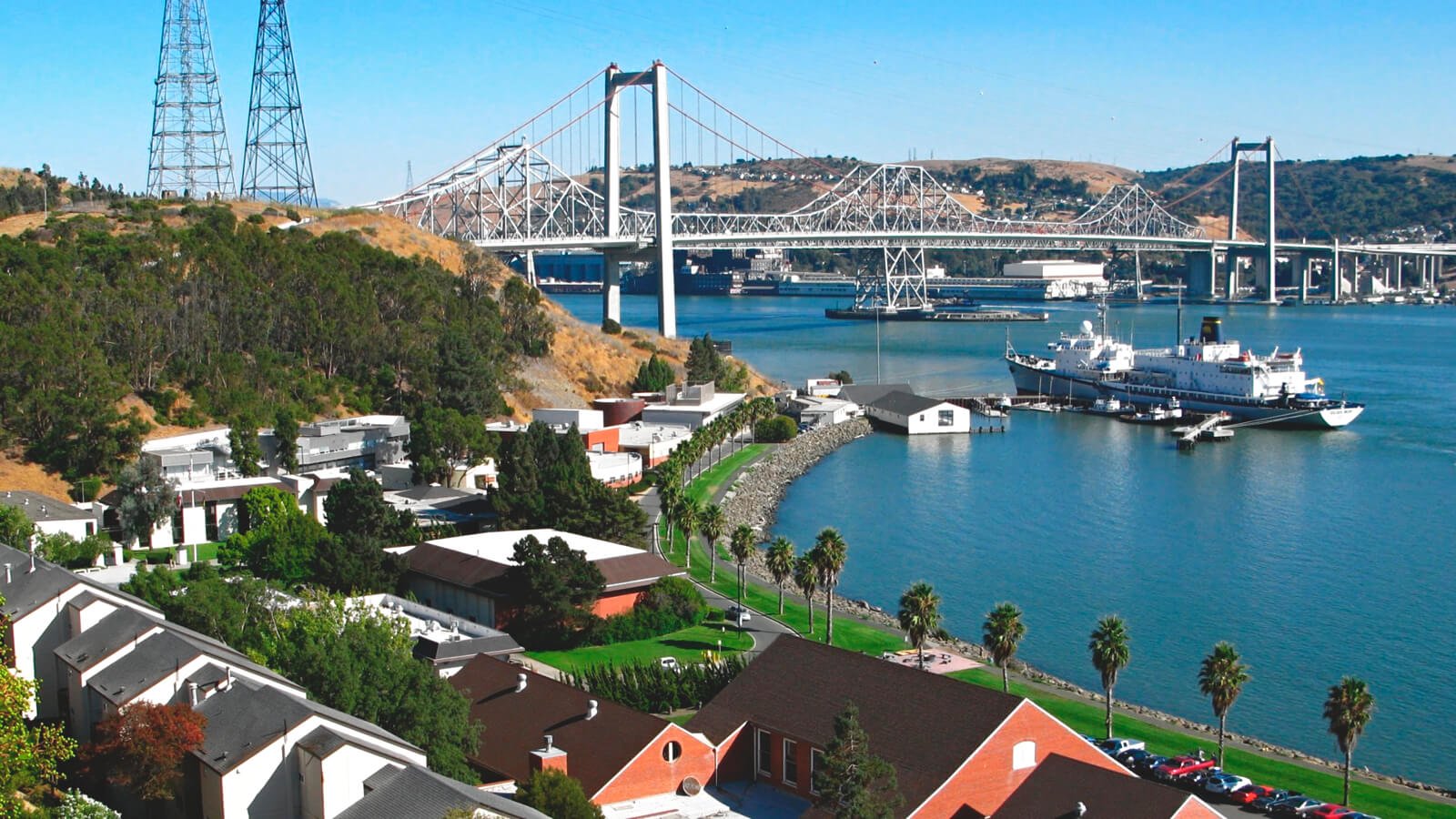 Get In Touch
3185 Seven Lakes West • West End, NC 27376
910-722-4222
Committed To Excellence
With over thirty years of experience in intercollegiate athletics, CSA delivers a unique level of service that effectively meets the needs of the nation's leading universities and conferences.