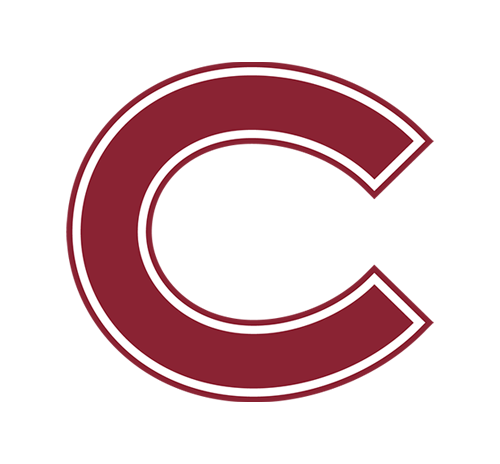 Head Football Coach – Colgate University

Position Title: Fred '50 and Marilyn Dunlap Head Coach of Football, Instructor in Physical Education
Colgate Athletics seeks to be a welcoming and diverse association of students, coaches, staff, alumni, and fans in which all people are treated equitably and respectfully, and can contribute fully to our success; we share common goals, we affirm open communication and civility, we honor the sacredness of each person, we accept responsibility to act for the common good, we care for and serve one another, and we honor our history while celebrating our evolution; and, we strive to consistently perform at the upper range of our potential, to get better every day with a goal to win – to win in competition, in the classroom, in the community and the lives of every member of the Colgate Community.
Duties:
Responsible for the strategic leadership of all activities and outcomes within the Colgate Football program. These will include sustained performance and execution in the following areas: 
athletic instruction 

student-athlete development 

student-athlete welfare 

scouting 

competition preparation 

team management 

scheduling conference and non-conference competitions 

roster management 

competitive outcomes 

hiring and oversight of assistant coaches
Responsible for recruitment and management of student-athletes to include sustained performance in the following areas:
attracting and evaluating the best fit prospective student-athletes 

strategic allocation of scholarship and admission resources, if applicable 

ensuring student-athlete academic progress and well-being 

ensuring student-athletes adhere to institutional policies and code of conduct
Accountable for creating a culture of compliance within the program to all relevant governing bodies to include: 
NCAA 

specific conference 

athletic department 

university policies 
Responsible for budget development and management. 
Effectively support and contribute to athletics fundraising efforts.
Responsible for the effective supervision of staff as assigned.
Ensures selection and hiring of high-quality employees; ensures the appropriate distribution of work assignments and high quality of employee work product;
Ensures fair and accurate performance assessments and feedback to identify areas for professional development and document and conduct disciplinary measures, as needed.
Responsible for providing fair and accurate input to supervisor regarding employment status (hire, promotion, salary increases, termination);
Ensures the creation of effective opportunities and programs for employee mentoring, development, and sustained performance.
Ensures positive relationships and communication between the program and key stakeholders, including alumni, local community, fans, parents, faculty, and other University constituents. 
Responsible for role modeling positive behaviors and leadership for student-athletes. 
Colgate Athletics Mission: 
To be an inclusive community of competitive excellence 
Athletics Department Values: 
Thoughtful – Careful, reasoned, inclusive thinking 

Driven – Relentless, energetic, focused pursuit of courageous goals 

Enthusiastic – Passionate, positive, fun presence 

Cohesive – Close-knit, collaborative, consistent teamwork 

Bold – Creative, resourceful, fearless winners 
This position has been designated as a Campus Security Authority (CSA), under the federal statutory requirements of the Jeanne Clery Act. CSAs are required to and responsible for reporting allegations of crimes they receive from students and employees to the Campus Safety Department.
EEO Statement
It is the policy of Colgate University not to discriminate against any employee or applicant for employment on the basis of their race, color,
creed, religion, age, sex, pregnancy, national origin, marital status, disability, protected Veterans status, sexual orientation, gender identity
or expression, genetic information, being or having been victims of domestic violence or stalking, familial status, or any other categories
covered by law. Colgate is an Equal Opportunity/Affirmative Action employer. Candidates from historically underrepresented groups, women,
persons with disabilities, and protected veterans are encouraged to apply.
Other Information
Colgate University is committed to the principle of institutional control in administering its athletics program in a manner consistent with the
NCAA, ECAC, and Patriot League rules. Each individual involved in the athletics division is obligated to maintain competency and knowledge of the rules, to act within his or her realm of responsibility in full compliance with the governing legislation, and to report any violation of NCAA, ECAC or Patriot League rules of which he or she is aware. As a head coach, it is imperative that you promote an atmosphere of compliance within your program, as well as monitor the activities of all institutional staff members involved with the program who report, directly or indirectly, to you. Should a situation warrant further investigation, you have an affirmative obligation to cooperate fully in the infractions process, including the investigation and adjudication of a case. Without limiting remedies otherwise available to the university, if you or personnel under your direct or indirect supervision is/are found to be in violation of any NCAA, ECAC or Patriot League rules, you may be subject to disciplinary or corrective action as set forth in relevant NCAA, league or conference disciplinary and/or enforcement procedures, including suspension without pay or termination of employment for significant or repeated violations.
*Nominations for the position and questions concerning the job requirements or hiring process should be directed to CSA Director of Operations, Clay Pfeifler, at cpfeifler@collegiatesportsassociates.com


Committed To Excellence
With over thirty years of experience in intercollegiate athletics, CSA delivers a unique level of service that effectively meets the needs of the nation's leading universities and conferences.