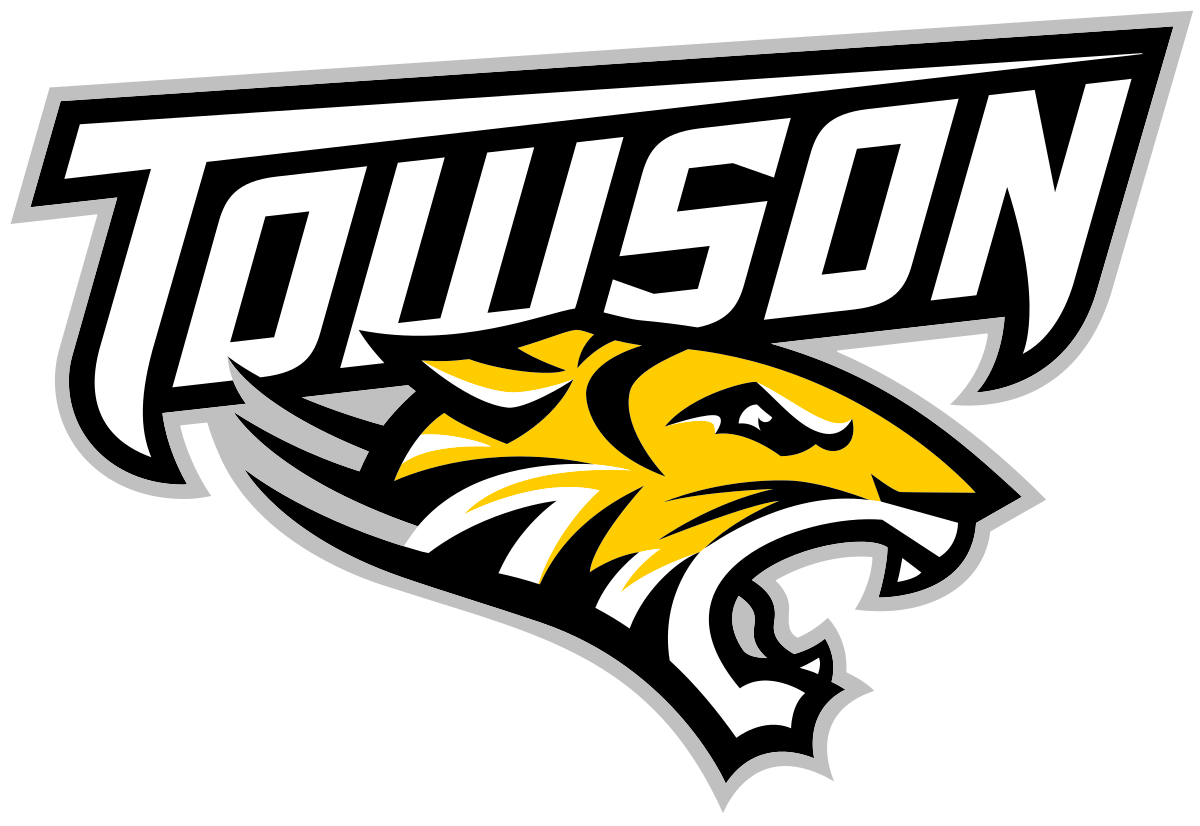 Towson University Director of Athletics
Towson University invites nominations and applications for the position of Director of Athletics.
ABOUT TOWSON UNIVERSITY:
Towson University is Maryland's university of opportunities and known as a leader for the public good. With more than 150 years of experience pushing possibilities.  TU was ranked by U.S. News and World Report in the top 100 for public national universities. Located on a 330-acre campus in Towson, Maryland, just 10 miles from Baltimore's Inner Harbor and a short drive or train ride to Washington, D.C, Philadelphia or New York City, TU offers unmatched opportunities to engage with the state and federal government, elected officials, worldwide embassies, think thanks, the national media and other influencers of public policy in addition to endless cultural, recreational and entertainment attractions.  
TU is recognized as one of the top 100 public universities in the nation and a leader in academic excellence, research and discovery. As the largest university in Greater Baltimore and Maryland's fastest-growing university, Towson University's momentum is always accelerating with more than 20,000 current students. Towson University is also nationally ranked for student diversity and social mobility by U.S. News & World Report. TU is one of only a handful of institutions where graduation and retention rates are the same for all students, a result of a deeply inclusive culture with a focus on equity among all students, faculty and staff.
TU's campus is within walking distance of downtown Towson, a college town with tree-lined residential streets, restaurants, bookstores, a branch of the county library, movies and more.  Within a half-mile radius of campus, there is more than $1.7 billion of development underway, including a number of public-private partnerships in downtown Towson that are being built in proximity to TU. That momentum reflects what is happening on campus, where recent development includes a new Science Complex, College of Health Professions Building and University Union, in addition to completely modernized South Campus fields for soccer, field hockey, softball and lacrosse that join SECU Arena and Unitas Stadium to support Tigers Athletics.
POSITION SUMMARY: The Director of Athletics has direct responsibility for the University's NCAA Division I Intercollegiate Athletics Program, including 19 varsity sports and over 600 student-athletes. The position supervises a full-time staff of approximately 100, manages an annual budget of approximately $29M, and represents the University nationally and within the Colonial Athletic Association. The Director of Athletics reports to the President and serves as a member of the President's Cabinet.
Recently, Tigers Athletics has achieved significant milestones in student-athlete success, community service and diversity and inclusion. TU was recognized with the 2018-19 NCAA National Championship for the most community service hours by a Division I school, as well as the NCAA and Minority Opportunities Athletic Association 2021 Award for Diversity and Inclusion. TU Athletics has consistently achieved the highest Graduation Success Rate (GSR) among Division I universities within the University System of Maryland.
The Director of Athletics provides executive leadership at the highest level of national standards with regard to all athletic department matters, including fiscal affairs, personnel, strategic planning, facilities, public relations, and general operation while adhering to the highest standards of integrity in academics, financial, and business matters while in strict compliance with NCAA rules and regulations. The Director is the chief administrator for the University's intercollegiate athletics program and establishes policies and procedures that achieve the parallel goals of quality, competitive athletics teams, and support the individual education of student athletes.
DUTIES AND RESPONSIBILITIES: 
Serve as an advocate for student-athlete well-being and the athletics program in general.
Build and manage budget and resource plans for the Athletics program.
Ensure the effective and efficient operations of the athletics division by coordinating plans, goals and objectives.
Represent the University to a broad range of constituencies, including trustees of the major boards, alumni, faculty, staff, friends, senior corporate executives, government officials, and foundations, and serve as a leader within the not-for-profit community.
Ensure alignment of the athletics program with the mission of the University.
Hire, manage, and evaluate a large staff.
Fundraise and participate in alumni affairs in conjunction with University Development and Alumni Relations.
Market and promote the athletics program and athletics events.
Oversee programs to ensure academic excellence for student-athletes.
Ensure the compliance of all Athletics Department employees with the laws, policies, rules and regulations governing the University and its employees, as well as the rules of the National Collegiate Athletic Association (NCAA) and the Colonial Athletic Association.
Represent the University nationally to the NCAA and the Colonial Athletic Association.
Represent the University in matters relating to athletics, including University and Alumni Association events.
Demonstrate an appreciation for and commitment to diversity and the principles of equity and Title IX.
Create a culture of collaboration to support and develop diversity and inclusion.
MINIMUM QUALIFICATIONS and EXPERIENCE:
Bachelor's degree is required; a post graduate degree(s) is preferred;
At least five (5) years of senior-level management experience in Division 1 intercollegiate athletics, preferably at a Division 1 football playing institution
Maintains a philosophy and vision for the University that supports the holistic growth, development, and academic excellence of Student-Athletes;
Ability to work effectively with internal and external constituencies, including excellent interpersonal and public communication skills, including effective messaging to multiple and diverse audiences
Evidence of successfully interacting with governing boards and volunteer support groups;
Successful record of managing coaches and staff and a high degree of knowledge of NCAA Division I athletics programs;
Demonstrated understanding of and commitment to compliance with NCAA regulations;
Demonstrated commitment to diversity and inclusion;
Demonstrated success in managing a sizable budget;
Evidence of successfully generating revenues for a complex organization;
Understanding of and a commitment to raising private support from donors, corporations and foundations;
Successful record of management of fiscal and human resources in a complex organization;
Big Opportunities at Towson University
TO APPLY:  The position will remain open until filled; but, for best consideration, applicants are encouraged to submit a letter of application and resume electronically via the form on this page by January 25, 2022.  No hard copy applications will be accepted.  Nominations for the position and questions concerning the job requirements or hiring process should be directed to: Jmclaughlin@collegiatesportsassociates.com  
Towson University is an Equal Opportunity/Affirmative Action Employer and has a strong institutional commitment to diversity.  Women, minorities, persons with disabilities and veterans are encouraged to apply.  Towson University's policies, programs, and activities comply with federal and state laws and University System of Maryland regulations prohibiting discrimination on the basis of race, color, religion, age, national origin, gender, sex, gender identity and/or expression or sexual orientation.
The material presented in this position description should be relied on for informational purposes only.  This material has been copied, compiled or quoted in part from Towson University documents and personal interviews and is believed to be reliable.  While every effort has been made to ensure the accuracy of this information, the original source documents and factual situations govern.


Committed To Excellence
With over thirty years of experience in intercollegiate athletics, CSA delivers a unique level of service that effectively meets the needs of the nation's leading universities and conferences.