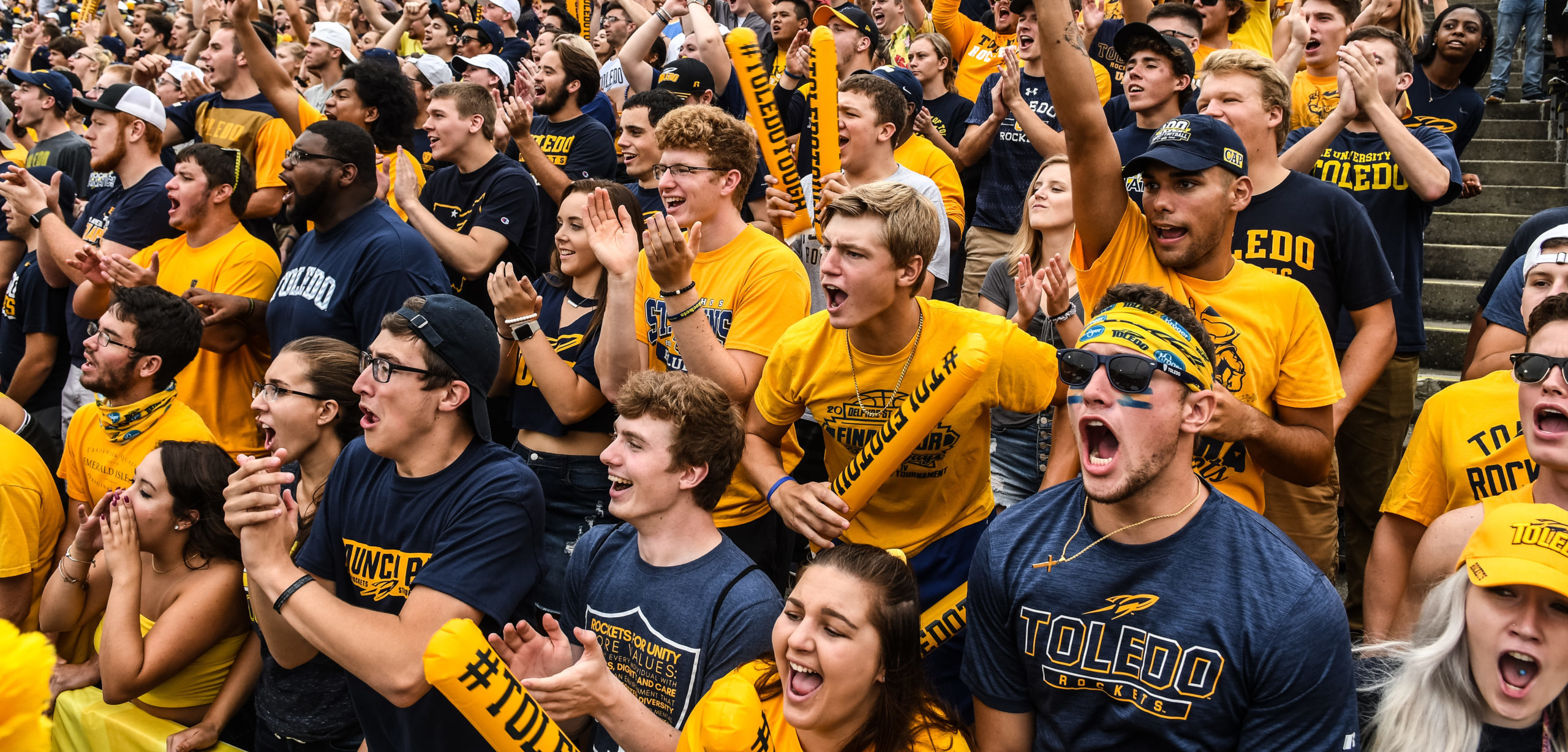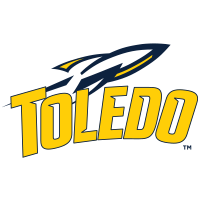 Vice President for Intercollegiate Athletics and Athletic Director – University of Toledo
The University of Toledo invites nominations and applications for the position of Vice President for Intercollegiate Athletics and Athletic Director.
ABOUT THE UNIVERSITY OF TOLEDO:
The University of Toledo (UToledo) is a student-centered, accredited, public metropolitan research university serving nearly 20,000 students located in Toledo, Ohio.  UToledo draws students from across the U.S. and some 80 countries. The university is composed of 13 colleges and has developed into a comprehensive research university known for its curriculum in the sciences, engineering, medical fields and law. 
One of fourteen state universities in Ohio – and the third largest in terms of operating budget – UToledo was established in 1872. Its breadth of undergraduate, graduate, and professional programs is matched by only 27 universities across the nation.
In March 2021, The University named Dr. Gregory Postel as its 18th president. President Postel has identified several key initiatives to propel UToledo into the future. Part of that vision is building on a solid foundation established in the athletic department. To support those initiatives, a national search is underway to recruit an accomplished and intuitive athletics leader to assume the role of Vice President for Intercollegiate Athletics and Athletics Director.
THE OPPORTUNITY:
The University of Toledo is seeking a collaborative and innovative thought leader that will help Toledo Athletics build off of a strong foundation and elevate the Rockets into an era of unprecedented success. Since 2002, the Rockets have won or shared 36 MAC division, regular-season and tournament titles. In that same span, Toledo has made 11 bowl appearances in football; four NIT appearances in men's basketball; an NCAA Tournament appearance in women's basketball in 2017, as well as eight WNIT appearances, including a WNIT championship crown in 2011.
In addition, women's soccer has advanced to the NCAA Tournament five times, while men's golf has competed in the NCAA Championships twice. Softball won the MAC Tournament Championship and advanced to the NCAA Championships in 2019, the Rockets' first post-season appearance since 1992. Rocket women have qualified for the NCAA Championships in either track or cross country a total of 22 times and received All-America recognition 11 times since 2002. In women's swimming & diving, the Rockets have won two MAC titles, with five individuals qualifying for the NCAA Championships, with two athletes earning All-America honors.
The Rockets have won the Jacoby Trophy as the MAC's top women's athletic program twice in 2011-12 and 2017-18. In 2011-12, Toledo won the Cartwright Award, given annually to the MAC athletic program with the highest degree of excellence in academics, athletics and citizenship.
In the classroom, Toledo has produced overall department grade-point averages above a 3.2 in each of the past 11 semesters, including a school-record GPA of 3.527 in the spring of 2020.Toledo has won the Mid-American Conference Institutional Academic Achievement Award, presented annually to the school with the highest grade point average, in six of the last nine years, taking the top spot in the MAC in 2011-12, 2012-13, 2014-15, 2015-16, 2017-18 and 2018-19. The Rocket men's program earned the Faculty Athletics Representative (FAR) Academic Achievement Award for having the overall highest grade point average rank in 2009-10, 2010-11 and 2015-16, while the women took the award in 2017-18.
POSITION SUMMARY: 
The Vice President for Intercollegiate Athletics has direct responsibility for the University's NCAA Division I Intercollegiate Athletics Program, including 16 varsity sports and over 400  student-athletes. The position supervises a full-time staff of 90, manages an annual budget approaching $30M, and represents the University nationally and within the Mid-American Conference. The Vice President for Intercollegiate Athletics reports to the President and serves as a member of the President's Cabinet.
The VP must maintain strong, productive relationships with key University leaders, the president, the provost, members of the board of trustees, the deans, and faculty of the colleges.
DUTIES AND RESPONSIBILITIES (in no particular order of importance): 
Serve as an advocate for excellence, being a champion of student-athlete well-being and the athletics program in general.
Develop, implement, and manage a strategic growth plan for the athletics program.
Represent the University to a broad range of constituencies, including trustees of the major boards, alumni, faculty, staff, friends, senior corporate executives, government officials, and foundations, and serve as a leader within the not-for-profit community.
Ensure alignment with and commitment to the University of Toledo mission of education, research, and service to our community.
Hire, educate, manage, and evaluate a large staff.
Exhibit ethical leadership at all times.
Fundraise and participate in alumni affairs in conjunction with University Development and Alumni Relations.
Market and promote the athletics program and athletics events.
Oversee programs to ensure academic excellence and the health and well-being for all student-athletes.
Ensure the compliance of all Athletics Department employees with the laws, policies, rules and regulations governing the University and its employees, as well as the rules of the National Collegiate Athletic Association (NCAA) and The Mid-American Conference.
Represent the University nationally to the NCAA and The Mid-American Conference.
Represent the University in matters relating to athletics, including University and Alumni Association events.
Demonstrate an appreciation for and commitment to diversity and the principles of equity and Title IX.
Demonstrate a commitment to the Toledo, Ohio community and its people.
Oversight of the department's athletics facilities. 
QUALIFICATIONS and PROFESSIONAL EXPERIENCE:
Bachelors degree is required; a post graduate degree(s) is preferred;
At least five (5) years of senior-level management experience in intercollegiate athletics or a related field, preferably in higher education athletics administration and at the NCAA Division I level;
Maintains a philosophy and vision for the University that supports the holistic growth, development, and academic excellence of Student-Athletes;
Ability to work effectively with internal and external constituencies, including excellent interpersonal and public communication skills, including effective messaging to multiple and diverse audiences;
Evidence of successfully interacting with governing boards and volunteer support groups;
Successful record of managing coaches and staff, and a high degree of knowledge of NCAA Division I athletics programs;
Demonstrated understanding of and commitment to compliance with NCAA regulations;
Demonstrated commitment to diversity and inclusion;
Demonstrated success in managing a sizable budget;
Evidence of successfully generating revenues for a complex organization;
Understanding of, and a commitment to, raising private support from donors, corporations and foundations;
Successful record for fiscal and human resources management in a complex organization.
APPLICATIONS:  The position will remain open until filled; but, for best consideration, applicants are encouraged to submit a letter of application and resume electronically via: www.collegiatesportsassociates.com by January 14, 2022.  No hard copy applications will be accepted.  Nominations for the position and questions concerning the job requirements or hiring process should be directed to: Jmclaughlin@collegiatesportsassociates.com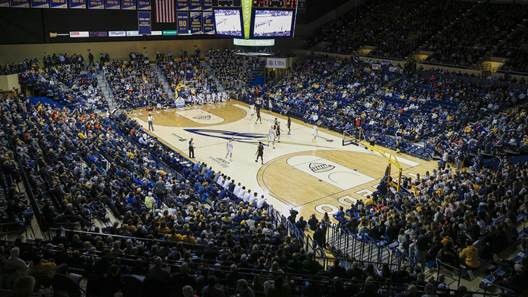 The University of Toledo is an equal opportunity, affirmative action employer. The University of Toledo does not discriminate in employment, educational programs, or activities on the basis of race, color, religion, sex, age, ancestry, national origin, sexual orientation, gender identity and expression, military or veteran status, disability, familial status, or political affiliation. The University of Toledo provides reasonable accommodation to individuals with disabilities. If you require accommodation to complete an application or for testing or interviewing, please apply online for an accommodation request.
Records received by the University of Toledo may be subject to disclosure under the Ohio Public Records Act (Ohio Revised Code § 149.43). 


Committed To Excellence
With over thirty years of experience in intercollegiate athletics, CSA delivers a unique level of service that effectively meets the needs of the nation's leading universities and conferences.