Jenna McLaughlin, Vice President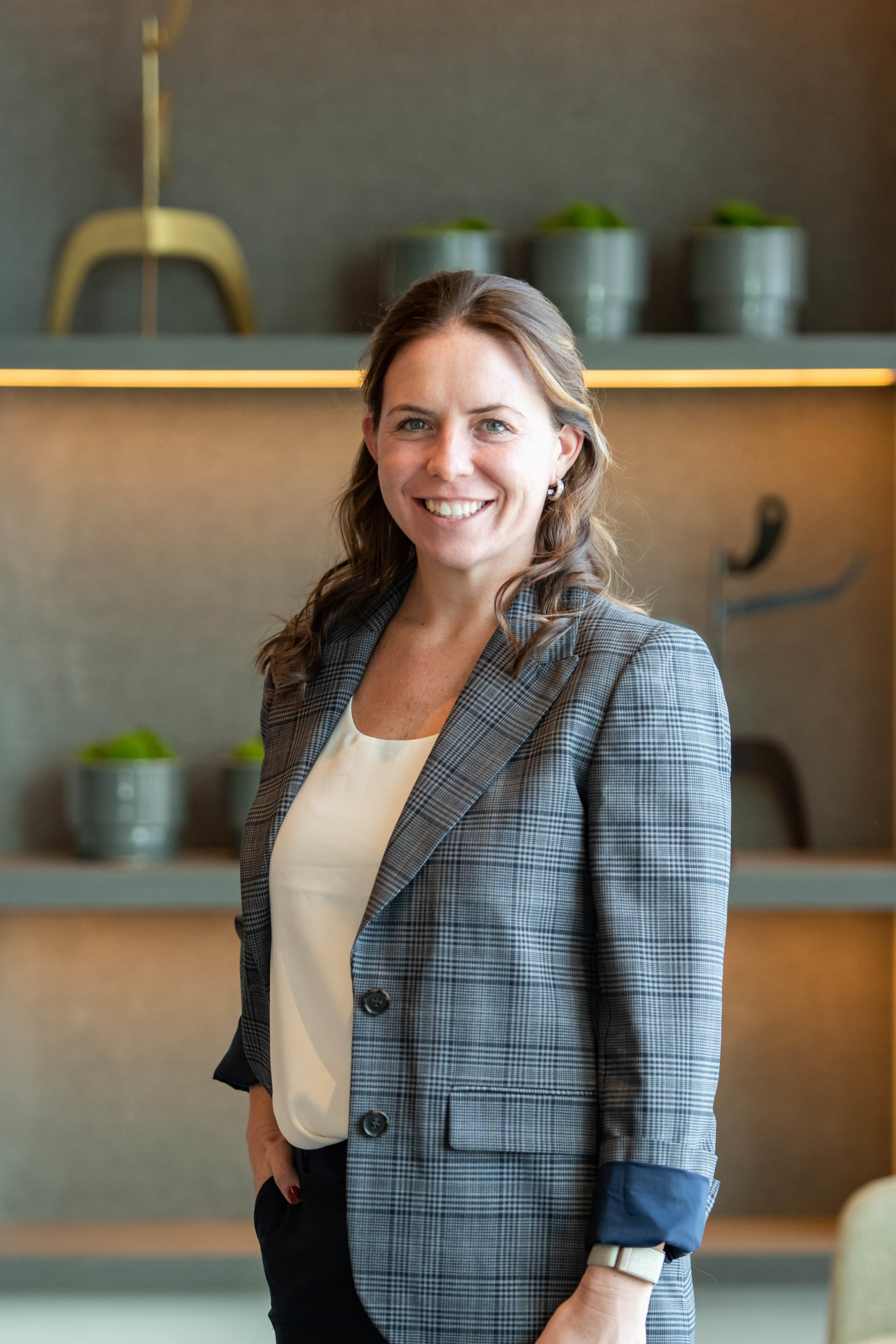 Jenna McLaughlin joined CSA as Vice President for Competitive Excellence & Brand Enhancement in 2021.  As a member of CSA's senior management team, she is responsible for CSA's brand management and strategic communications.  She also is involved in all CSA executive search projects, identifying and recruiting candidates for positions represented by CSA and supports the company's consulting practice.
Prior to joining CSA, McLaughlin was the Chief of Staff and Associate AD for NC State Athletics.
Leads CSA's Brand Management and Communications and assists with all Executive Search and Consulting projects
Former Chief of Staff / Assoc. AD at North Carolina State University
Served as sport administrator for Men's Basketball and Chair of NIL Committee at NC State
Former Assoc. AD for HR at Army West Point
Former women's basketball assistant coach at Army West Point, Sacred Heart, and NYU
In her previous role, Jenna served as a member of the Executive Staff for NC State Athletics and was the Athletics Director's point of contact for internal and external constituents.  She also was the sport administrator for the Men's Basketball and Softball programs at NCSU.  She served as the departments Chair for the Name, Image, and Likeness committee for NC State.
Before joining the administration at NC State, Jenna spent five years at Army West Point, including the last three in the role of Associate AD for Human Resources.  Among her key roles at West Point, she had a significant role in the transition of Army West Point Athletics in becoming a private 501c(3)organization.
Prior to her switch to athletic administration, McLaughlin served as an Assistant Women's Basketball Coach.  As an assistant coach at West Point, she helped guide Army to a pair of NCAA Tournament appearances. McLaughlin also had coaching stints at Sacred Heart (Conn.), as well as NYU.
A native of Long Island, N.Y., McLaughlin graduated from Molloy college in 2009 with a Bachelor's in history and economics and received her master's in teaching from Sacred Heart University in 2012. 
CONTACT INFORMATION:
845-803-7117 (c)

Committed To Excellence
With over thirty years of experience in intercollegiate athletics, CSA delivers a unique level of service that effectively meets the needs of the nation's leading universities and conferences.