CSA Completes the Social Distance University Mock AD Interview Process
WEST END, N.C. – Collegiate Sports Associates has completed its mock AD search process at Social Distance University.  The unique professional development exercise that gave aspiring Directors of Athletics the opportunity to experience a mock AD search received great interest form the industry of intercollegiate athletics. 
"We know that it's a difficult time for everyone.  Our team at Collegiate Sports Associates has spent this time away from the office working to find ways to continue to provide value to our industry.  To many aspiring athletic administrators, the interview process is a bit of a mystery.  We felt that by putting together an interactive, mock AD interview process it would better prepare industry professionals for the next step in their career." Said CSA President & Founder, Todd Turner.
CSA compiled a seven-person search committee to work on behalf of Social Distance University as they began the search for their new AD.  The committee consisted of leaders from intercollegiate athletics, higher education and executive search.
Todd Turner, President & Founder, Collegiate Sports Associates (President SDU)
Brad Bates, Vice President, Collegiate Sports Associates (Deputy AD SDU)
Erianne Weight, Co-Director Center for Research in Intercollegiate Athletics, UNC-CH (FAR SDU)
Drew Turner, Vice President, Collegiate Sports Associates (Athletics Donor SDU)
Tyrone Willingham, Ret. Division 1 FBS Head Football Coach (Head Football Coach SDU)
Clay Pfeifler, Director of Operations, Collegiate Sports Associates (President of SAAC SDU)
Jim Miller, Consultant, Collegiate Sports Associates (BOT Member SDU)
The mock interview process was handled as if it were a legitimate Division 1 AD search.  CSA began the process with a job posting complete with a position profile and application portal where interested candidates could apply.  CSA received applications from more than 35 senior level administrators and met as a committee to whittle that list down to three finalists. 
The Social Distance University search committee hosted hour long Zoom video interviews with the three final candidates. Mónica Lebrón (Tulane), Mark Wright (UCF), and Dan McCarthy (Army) interviewed with the committee in front of a live audience that consisted of hundreds of their industry peers.  More than 300 athletic administrators logged in to watch during the three-day period.
Turner applauded the three final candidates. "I cannot thank our three finalists enough for their participation. Mónica Lebrón, Mark Wright and Dan McCarthy demonstrated their courage, preparation and expertise during their interviews. They are stars in our industry.  We, as the committee, had a very tough decision on our hands!"  
After thoughtful deliberation by the search committee and soliciting feedback from the audience, CSA announced Dr. Mónica Lebrón as the new Director of Athletics at Social Distance University. (CLICK HERE FOR SDU RELEASE)
Lebrón was very complimentary of CSA's initiative and grateful for the opportunity to participate.  "I remember first reading about CSA's plan for the SDU AD search in the D1 Ticker and immediately thinking it was brilliant. At a time when most of us are working from home I thought it was a perfect opportunity to have a captive audience who would love to pull back the curtain to learn more about the AD search process."  Lebrón went on to say "Not only do I feel more prepared for my next interview, but I have even more confidence in knowing my career experiences combined with this training have me ready for when the right opportunity presents itself. In addition, I'll remind myself that the next interview can't possibly be as nerve racking or as intense as performing in front of the 140 people who watched the SDU interview. So, thank you to those who sat in on the call and supported me – you have made me stronger and for that I am grateful."
Collegiate Sports Associates was founded in 2010 by longtime Division 1 Director of Athletics, Todd Turner.  CSA is an industry leader in executive search, consulting and professional development having completed more than 175 projects with over 85 different intercollegiate athletics programs.
Finalist Interview #1  – Dr. Mónica Lebrón, Deputy AD / COO, Tulane University
Finalist Interview #2 – Mark Wright, Deputy AD / Asst. VP – Championship Resources, University of Central Florida
Finalist Interview #3 – Dr. Dan McCarthy, Deputy AD, Army West Point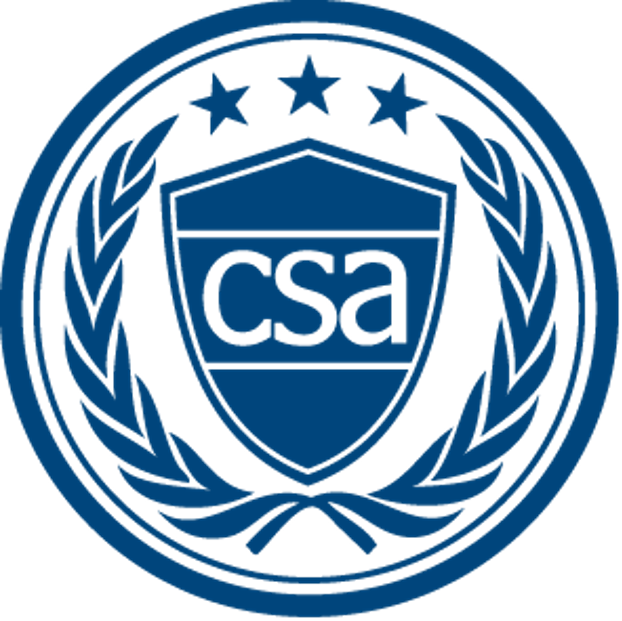 Committed To Excellence
With over thirty years of experience in intercollegiate athletics, CSA delivers a unique level of service that effectively meets the needs of the nation's leading universities and conferences.