Eigenbrot Selected as Next Leader for Towson University Athletics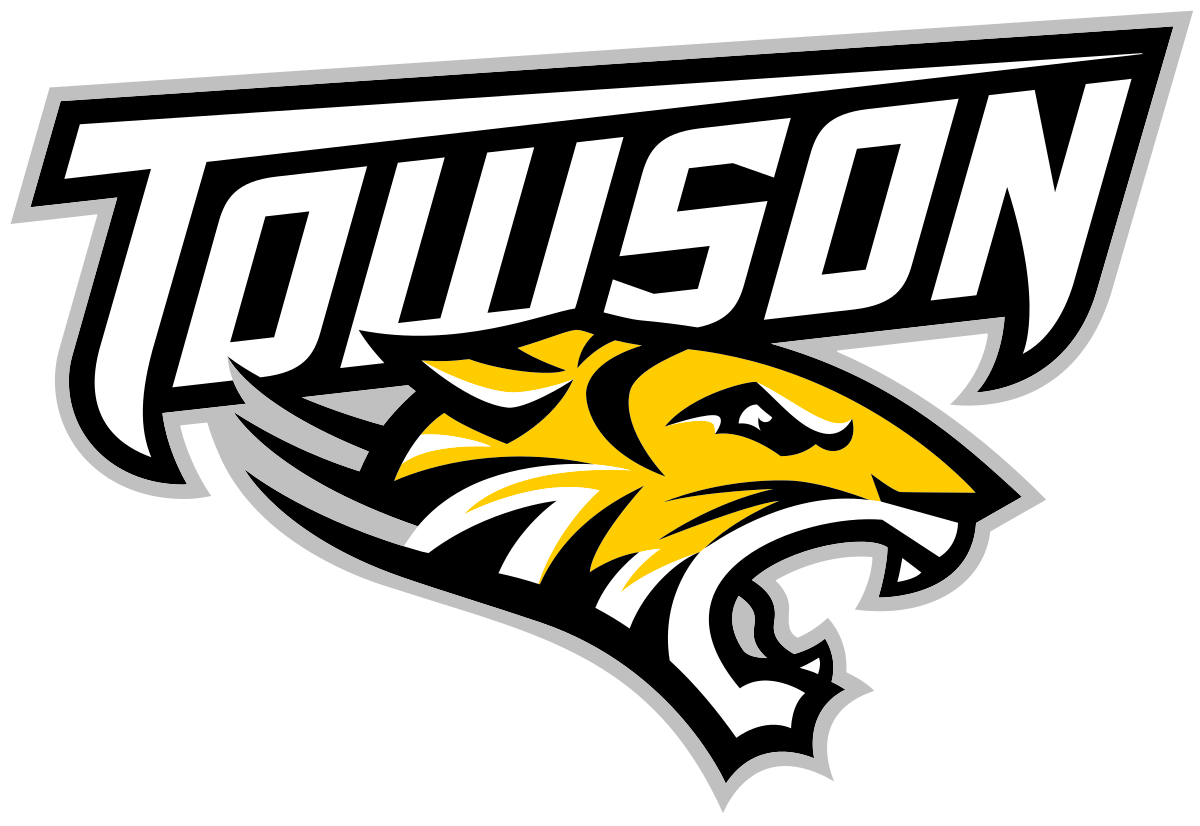 After a national search, Towson University announced that Dr. Steven Eigenbrot has been selected as the University's Director of Athletics.  He begins his tenure on March 28, 2022.
CSA is grateful to have assisted President Kim Schatzel and co-chairs former Vice Chair of the University System of Maryland System of Maryland Board of Regents Barry Gossett and former Chair of TU's Borad of Visitors Fran Soistman on this search. 
Eigenbrot comes to Towson University from the University of South Carolina USA, where he currently serves as the Deputy Athletics Director.  
As Director of Athletics, Eigenbrot will report directly to President Schatzel, serving on the President's Cabinet and leading TU's NCAA Division I intercollegiate athletics program, including the approximately 100 staff members who support 19 sports teams with more than 600 student-athletes.  
"I am very thankful to the co-chairs and members of the search committee for their important contributions to the success of this national search for the next leader of Towson University Athletics," President Schatzel says. "And I couldn't be more excited to welcome Steve, his wife, Erin, and baby daughter, Sutton, to Towson University. Steve is a proven leader who shares TU's commitment to excellence in the classroom, in the community and in competition for our student-athletes. I have every confidence he will hit the ground running as he works with TU Athletics' coaches, staff, student-athletes, university partners, alumni and supporters to strengthen TU's position as a premier mid-major collegiate athletic program. It's indeed a great day to be a Tiger!" 
Gossett adds: "Steve's resume speaks for itself, and in getting to know him in the past few weeks, he's the right choice to lead Towson Athletics. Coming from a major SEC program, but with a knowledge of Maryland and the region, he's poised to make Towson University a destination for talented student-athletes, coaches and staff, and a home for championships for years to come."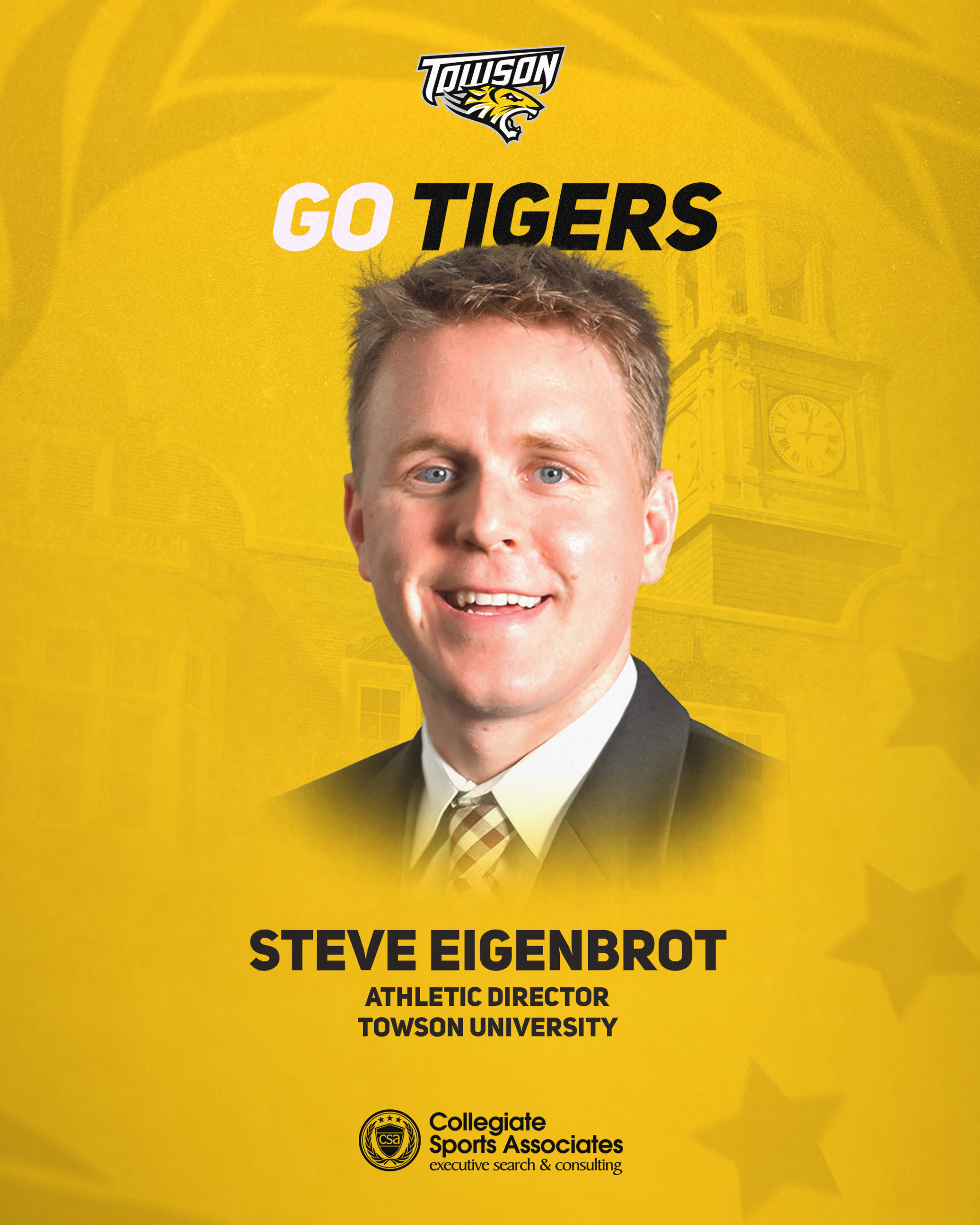 At the University of South Carolina, Eigenbrot served in various leadership roles over 12 years. Most recently, he serves as Deputy Director of Athletics, he oversaw fundraising, ticketing, and a variety of facilities projects. Prior to that, he was Executive Associate Athletics Director for Development and CEO of the Gamecock Club, which raises funds to support student-athletes. He has been the primary administrator for men's basketball, baseball and both Gamecock golf programs since 2019. 
"I am extremely honored to lead TU Athletics and very grateful for the confidence President Schatzel and the search chairs have placed in me. I started my career in athletics about 20 years ago here in Maryland and I could not think of a better opportunity for our family to return to the area given Towson's leadership and the future of competitive excellence that awaits us," Eigenbrot says. "I am excited to get to work, building on the strong foundation that exists here at TU and collaborating with the array of stakeholders across the Towson and greater Baltimore communities."
University of South Carolina Athletics Director Ray Tanner adds: "Towson University is getting an outstanding administrator, dedicated leader and a terrific person in Steve Eigenbrot to lead their athletics department. Steve did a tremendous job here at Carolina in our fundraising and facility development areas. He built great relationships with coaches and student-athletes as a sport administrator and played a critical role on our leadership team. I wish the best for the Eigenbrot family during this next step in Steve's career."
For the full release from Towson University, click HERE.


Committed To Excellence
With over thirty years of experience in intercollegiate athletics, CSA delivers a unique level of service that effectively meets the needs of the nation's leading universities and conferences.