Karen Yoder Named AD at Cal Maritime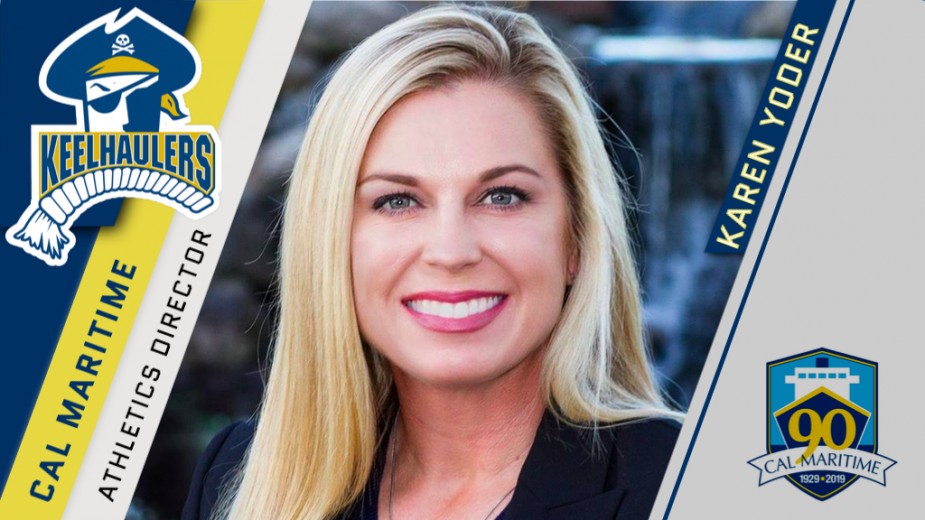 Karen Yoder will take over on July 1, 2020 as Cal Maritime's Director of Athletics following an extensive national search. Yoder will succeed retiring athletic director, Marv Christopher to oversee the CSU Maritime Academy Intercollegiate and Intramural Athletic Programs (NAIA). 
CSA is grateful to have assisted President Cropper, Dr. Assis Malaquias, and Cal Maritime on this search. 
Yoder has served as an administrator, instructor and coach with more than 20 years of experience at all competitive levels. She is also a former collegiate and professional athlete and was most recently the Athletic Director at Mission Community College in Santa Clara, Calif.
Before her time at Mission College, the Napa native spent 24 years at the Division-I, Division-II, Division III, NAIA, community college, and high school levels. She has a combined 19 years of teaching experience as a kinesiology/physical education instructor at UC Davis (2004-18), Calistoga Elementary (2017-18), Diablo Valley College (2014-16), Napa Valley College (2002-04) and Cal State Hayward (1997-2000).
"Karen Yoder's experience in working collaboratively to develop and implement strategic plans will be an invaluable skill in leading our athletic program," said President Tom Cropper. "Our further growth and success in fully developing our student athletes both on and off the field requires someone with her knowledge and understanding."
Yoder brings to Cal Maritime her personal philosophy to serve the educational and personal development of all students. She strives to create a student athlete environment with an inclusive culture that includes an equity-minded approach that respects each individual student athlete. Yoder also strongly identifies with Cal Maritime's emphasis on student leadership development.  She views athletics at all levels as providing a key platform in preparing students for the mental and physical challenges that encompass leadership development.
Yoder was the head softball coach at Napa High School (2015), UC Davis (2005-14), Napa Valley College (2003-04), UNC-Greensboro (2001-02) and then Cal State Hayward (1998-2000). She was an assistant coach at Cal State Hayward (1996-97) and began her coaching career at West Valley College (1995). 
In 2015 Yoder decided to refocus her passion for athletics into administration, becoming the Athletics Director for Calistoga Junior Senior High School from 2015-2018. In addition, Yoder served as the Coastal Mountain Conference NCL III President, NCS Athletics Director Board member, and North Valley League Treasurer and Secretary. 
As an athlete Yoder was an All-American in 1990 and the CCCAA Nor Cal Catcher of the Year at West Valley College 1991. Yoder earned a full scholarship to attend the University of New Mexico (1991-94) and played professionally for two years with Georgia Pride and the Durham Dragons of the WPF. In 2015 Yoder was inducted to the Live Oak High School Hall of Fame for being a three-sport athlete (Field Hockey, Soccer, and Softball).
Yoder earned both her master's and bachelor's degrees in Kinesiology from California State University, East Bay, and replaces Christopher who served Cal Maritime as Director of Athletics since 2004, leading the program through a period of unprecedented growth and achievement.
For the full release from Cal Maritime Athletics, click HERE
Collegiate Sports Associates was founded in 2010 by longtime Director of Athletics and industry leader, Todd Turner.  CSA is an executive search and consulting firm operating in the industry of intercollegiate athletics.  In less than a decade, CSA has distinguished itself as an industry leader working with over 85 different institutions, completing over 100 executive searches and more than 50 consulting projects.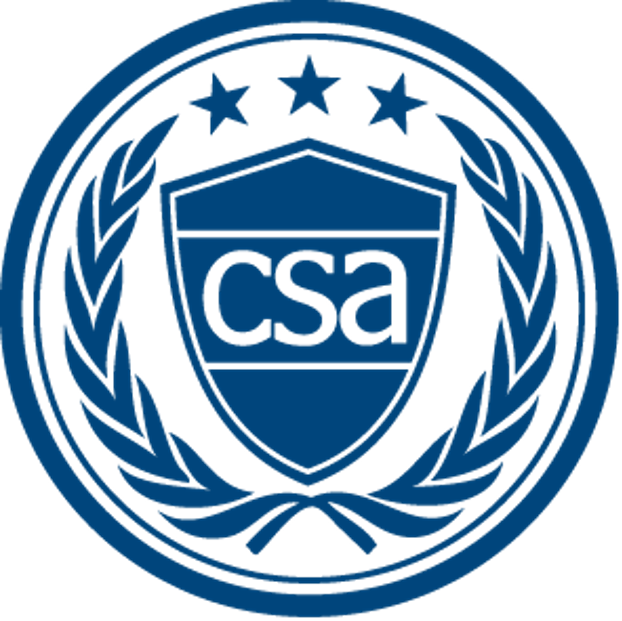 Committed To Excellence
With over thirty years of experience in intercollegiate athletics, CSA delivers a unique level of service that effectively meets the needs of the nation's leading universities and conferences.