WCU Selects Justin Gray as Head Men's Basketball Coach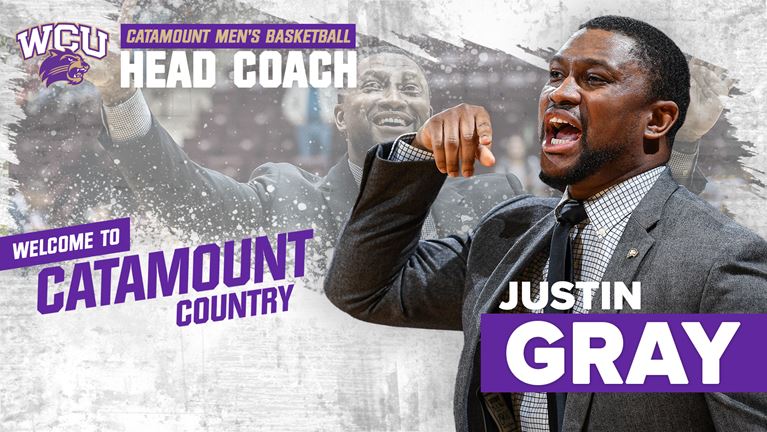 Cullowhee, N.C. – Justin Gray has been named the 19th head men's basketball coach at Western Carolina University, announced Tuesday morning by Director of Athletics Alex Gary. The Charlotte, N.C., native will be formally introduced at an on-campus press conference in the main arena of the Ramsey Center on Tuesday (April 13) at 1 p.m. 
CSA is grateful to have assisted Alex Gary, Deputy AD Kyle Pifer, and Western Carolina Athletics on this search. 
"This search process afforded me the opportunity to speak with a number of people with recommendations for who our next men's basketball head coach should be. When people spoke about Justin Gray, they simply said 'he's going to be a great head coach one day,'" said Gary. "The universal respect for him as a leader, mentor, and a basketball mind provided me with no doubt in his ability to be successful here at Western Carolina University."
Gray comes to Cullowhee after serving the past two seasons on Pat Kelsey's staff at Winthrop University and he had initially made the move to the College of Charleston with the staff upon Kelsey's hiring in the South Carolina Lowcountry.
Before his time on staff in Rock Hill, Gray served as the Director of Basketball Development within the Deacon Club at his alma mater, Wake Forest, which came on the heels of a successful 12-year professional playing career overseas.
"I am extremely grateful for the opportunity to be the next coach at Western Carolina University. The entire process has been a first-class operation," said Gray on his selection. "I have always been an opportunistic person and when this door opened, I didn't hesitate. I wanted to be here and I want to win. Western Carolina is ready for another run like 1996. That's the ultimate goal, to compete for championships and help build young men with character while doing so. I along with my wife and kids are super excited about being here in Cullowhee."
On staff at Winthrop, Gray helped guide the Eagles to 47 victories over the past two seasons including a 24-10 mark in 2019-20 and a 23-2 campaign in 2020-21. Winthrop claimed the 2021 Big South tournament title and earning the league's automatic bid to the NCAA Tournament. With Gray helping coordinate the offense, Winthrop led the Big South with a 78.9 point per game average with a league-best 15.0 assists per game and 8.4 made 3-pointers per contest.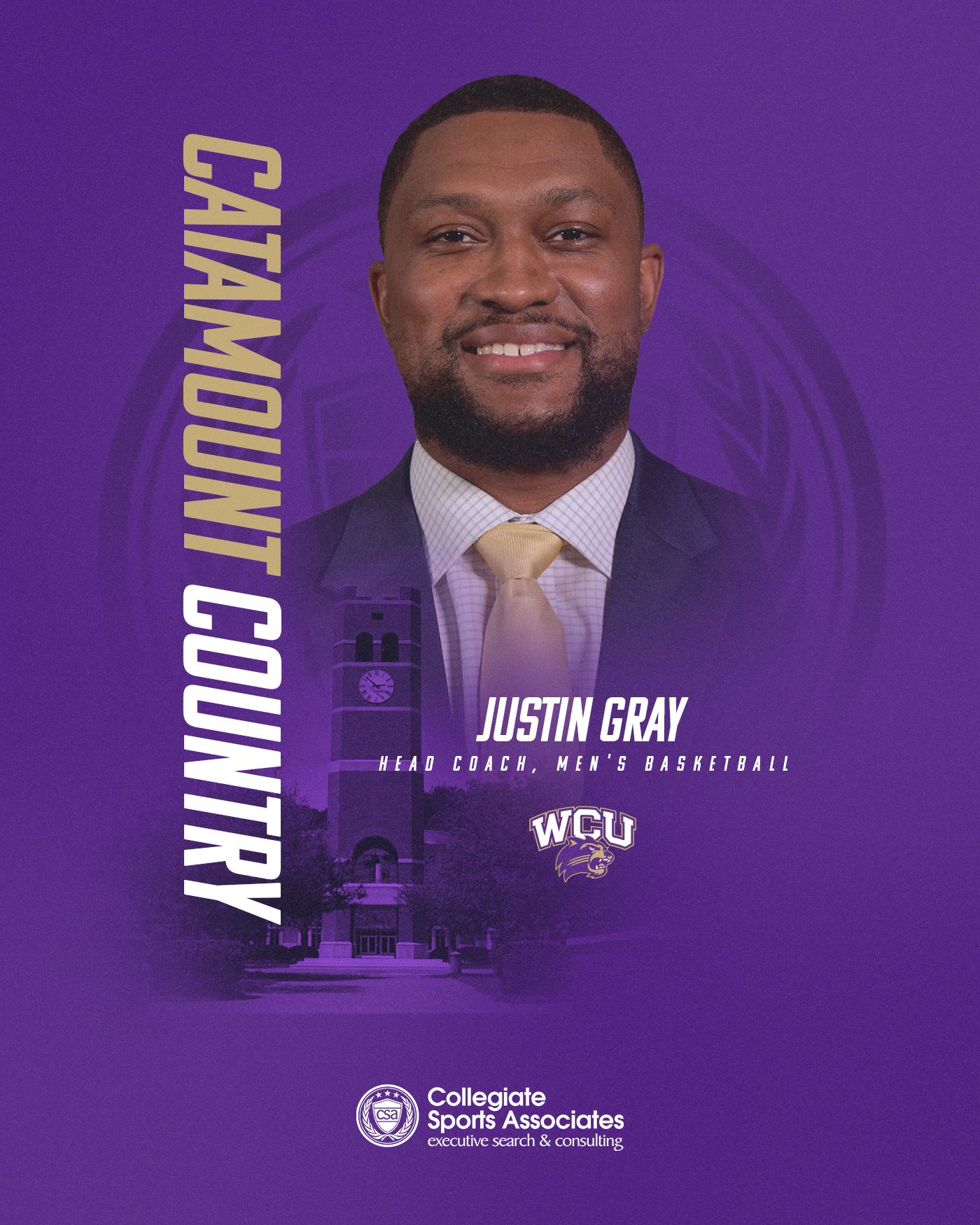 A three-time All-ACC selection in his playing career at Wake Forest (2002-06), Gray left Winston-Salem as one of the program's most prolific 3-point shooter. He scored 1,946 career points over 120 career games for the Demon Deacons, finishing his career ranked eighth in program history in scoring while average 16.2 points per game. Gray continues to rank second on Wake's career 3-pointers made chart with 319 treys. He additionally holds three of the top six spots among the Deacons' single-season 3-pointers made list.
 In his sophomore season, Gray and eventual first-round NBA draft pick Chris Paul teamed up to become one of the best backcourts in the ACC as Gray averaged 17.0 ppg on his way to All-ACC First Team honors. In 2002-03, Gray played a role in helping the Demon Deacons to an ACC Regular Season Championship with a 13-3 league mark.
 
His collegiate career plaudits also include being named to the ACC All-Freshman team, as well as a three-time USBWA All-District Team and two-time NABC All-District Team selection.
"This is a brilliant hire by Alex Gary. I give him so much credit for recognizing Justin's elite gifts which are plentiful. He is going to be a star." 
During his 12-year professional career overseas, Gray played for various teams from Belgium, the Czech Republic, Poland, Greece, Ukraine, China, Germany, France, Turkey, Lebanon, Bulgaria, Romania, and Belarus. He also had a couple of stints in the NBA Summer League. Gray won three Belarusian League Championships and three Belarusian Cup Championships. He also guided teams to a Czech Republic League and Cup championship as well as participating in the VTB United League All-Star Game in 2016.
Gray competed in the highest level of European competitions: Euroleague, EuroCup, and FIBA Europe Cup.
Originally from Charlotte, N.C., Gray played at West Charlotte High before concluding his prep career at Oak Hill Academy in Virginia. He and his wife, Katerina, have two sons – Justin, Jr. (JJ) and Kristian, and a daughter, Jhai.
"I am so happy for Justin and his family. As a player, Justin was one of the most intelligent and competitive young men I've coached. It was only natural to watch his transition from player to coach. Now seeing him go from assistant coach to head coach, I'm thrilled for him. He will do an excellent job at WCU. Players will love his approach, his ability to connect and that same competitive spirit he's always had. Western Carolina is in great hands with Justin Gray."
For the full release from Western Carolina Athletics, and to watch the press conference click HERE.


Committed To Excellence
With over thirty years of experience in intercollegiate athletics, CSA delivers a unique level of service that effectively meets the needs of the nation's leading universities and conferences.