Dr. Mónica Lebrón named Director of Athletics at Social Distance University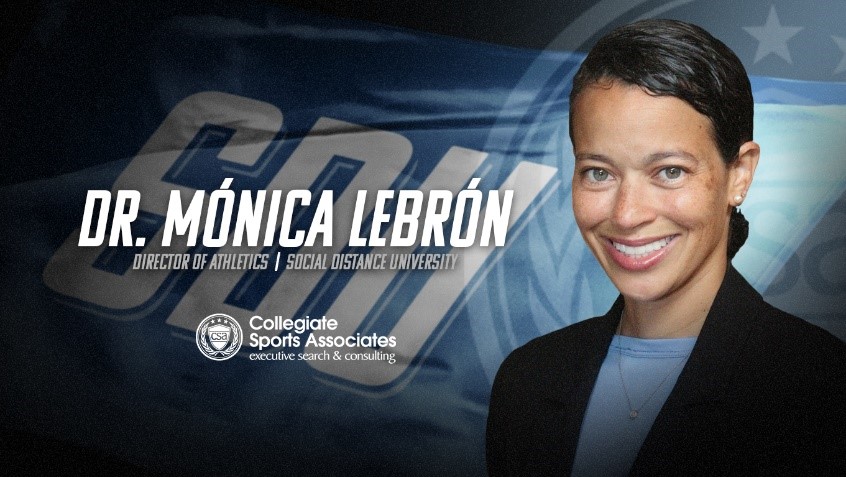 ISOLATION, IL – A nationally recognized athletics administrator who has worked under some of the greatest minds in intercollegiate athletics, Dr. Mónica Lebrón will take over as the new Director of Athletics at Social Distance University.
After receiving unanimous support from the members of a highly respected search committee, Social Distance University President, Todd Turner has announced Lebrón as SDU's Director of Athletics. "After conducting a nationwide search and a thorough review of an extremely qualified candidate pool, I am pleased to introduce Mónica as the new Director of Athletics for Social Distance University."
"I am honored and elated to be named the Director of Athletics at Social Distance University.  Thank you to President Turner and the entire search committee for believing in me and awarding me with the opportunity of a lifetime.  I cannot wait to get started and immerse myself within the SDU community. I am truly humbled" said new SDU AD, Dr. Mónica Lebrón.
Lebrón will join the Distancers of SDU after spending the past four years as Deputy Athletic Director and Chief Operating Officer at Tulane University.  In her role with the Green Wave, Lebrón oversaw the day to day operations of the athletics department including direct management of the external units.  Lebrón also served as the sport supervisor for several of Tulane's varsity athletic programs including football.  A program that, for the first time in school history, is coming off their second consecutive season that ended in a bowl game victory. 
"I would like to thank President Fitts, Troy Dannen, and the rest of my Tulane family for assisting in the continuation of my development as a leader in college athletics.  Without them and my time at Tulane, my dream to serve at SDU does not come to fruition, so thank you for steering me here." Lebrón said of her time in New Orleans.
Prior to her work with the Green Wave, Lebrón spent time at a number of highly respected Division 1 athletics institutions.  Lebrón's work history includes experience at the University of Georgia, Ole Miss, University of California, Berkeley and the University of Florida.
Lebrón is a 2001 graduate of Yale University.  At Yale, she was a Team Captain and three-time All-Ivy League recipient on the Bulldog Softball team.  She went on to receive her Master of Sport Administration and Master of Business Administration from Ohio University.  Most recently, Dr. Lebrón completed her Ph.D. in Interdisciplinary Studies in 2019 from Tulane University. 
What Industry Leaders are Saying about Mónica Lebrón
"It is a critical time for Social Distance University.  Our institution is facing unprecedented challenges and finding the right leader to guide us through this unique time was essential.  We have found that person in Dr. Mónica Lebrón.  Through the interview process, it became evident that Mónica is passionate, experienced, driven and personable.  Without question, under Dr. Lebrón's leadership the Distancers will reach new heights."
President, Social Distance University
"Mónica is an outstanding candidate and will be a wonderful athletics director. Her empathy for students and understanding of a broad range of issues will suit Social Distance University quite well.  I congratulate Mónica and the search committee headed by President Turner on their wise choice."
Director of Athletics, Tulane University
"Mónica is one of the best and brightest that our industry has to offer.  I was fortunate to work alongside her at Ole Miss and was so impressed with the passion and energy she brought to the table every day.  She has vast experience in all aspects of college athletics and will do a fantastic job as the new Athletics Director at Social Distance University." 
Director of Athletics, Ole Miss
"Congrats to Monica and SDU on her appointment! I have no doubt she will lead them to new heights. Her energy, enthusiasm and grit makes her an exceptional choice for this leadership role."
Director of Athletics, Boston College
"Monica is an outstanding hire for Social Distance University. Her career up to this point has positioned her to make an immediate impact on the SDU Athletics and the university community, as a whole. Monica is a knowledgeable, thoughtful and innovative leader who will drive the SDU Athletics Department forward as they navigate these ever-changing times for the industry. SDU made an excellent choice!"
CEO, Women Leaders in College Sports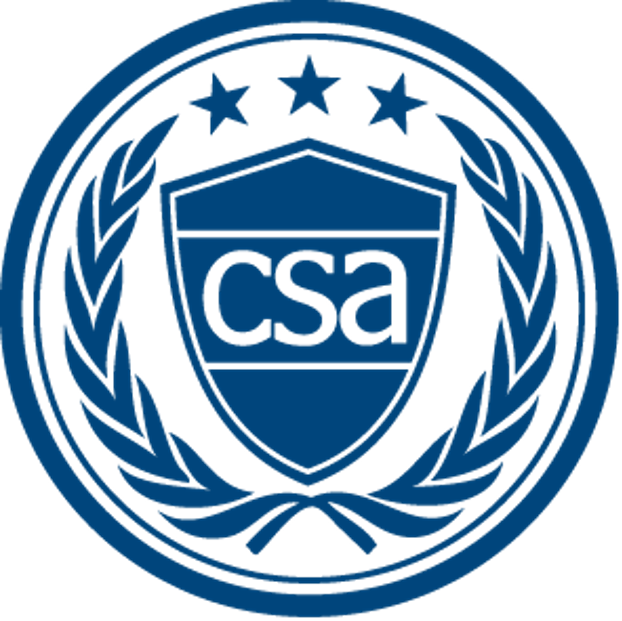 Committed To Excellence
With over thirty years of experience in intercollegiate athletics, CSA delivers a unique level of service that effectively meets the needs of the nation's leading universities and conferences.