Todd Turner, Chairman & Founder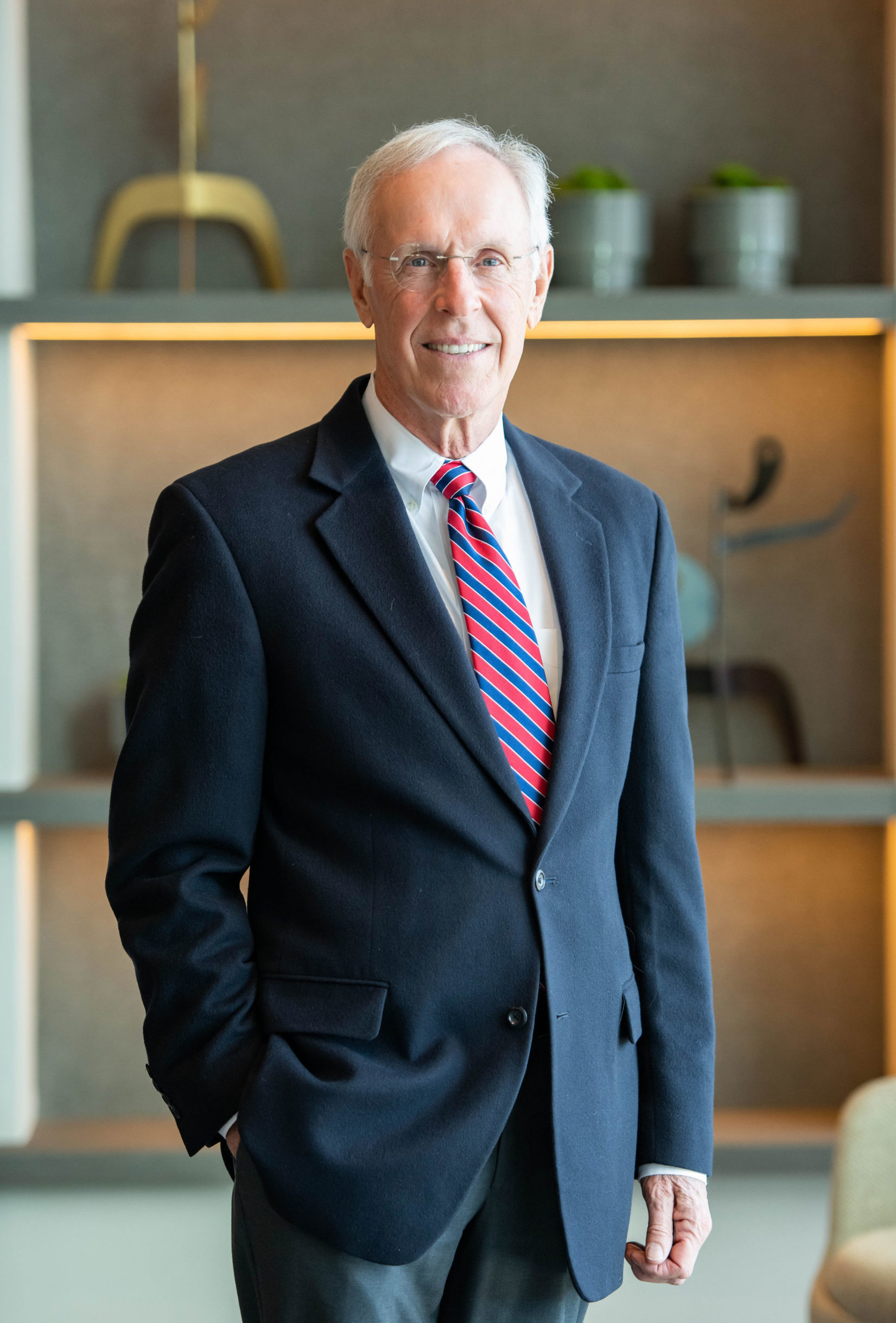 Todd Turner has served the intercollegiate sports world for nearly forty years as an administrator, sports entrepreneur, teacher, and mentor to students, coaches, and colleagues.
He has held the position of Director of Athletics at four major NCAA Division I Universities over a twenty-one-year period and is the only athletics administrator to have worked as an AD in four of the original six BCS Conferences. Turner began his 32-year career in collegiate sports administration at the University of Virginia (1976-1987). He served as Director of Athletics at the University of Connecticut (1987-90); NC State University (1990-96); Vanderbilt University (1996-2003), and the University of Washington (2004-2008).
Over thirty years experience as an Athletic Administrator
Athletic Director in 4 of the original 6 BCS Conferences
Primary author of NCAA Academic Reform – Chair of NCAA Working Group that developed the Academic Progress Rate used today by colleges and Universities
Knight Commission – advisory board on NCAA Governance
Author of D1A Athletic Directors' Association – Code of Ethics and Statement of Core Values
He is most noted for his work on NCAA Academic reform while at Vanderbilt University. Through his determined leadership, the concept of applying competitive rewards and penalties to the academic performance of student-athletes became a reality in 2005 when the NCAA membership voted to adopt the principle. Turner's push for academic policy changes first began in 1998 gaining the support of the Southeastern Conference membership before being adopted by the NCAA. In 2002, he was appointed as Chair of the NCAA Working Group on Academic Incentives and Disincentives which developed and recommended the fundamental principles that led to the creation of an Academic Progress Rate used today by the NCAA as the metric for measuring academic performance.
Turner is a past President of the Division 1A Athletics Directors' Association and a member of the Association's Board of Directors. He is also the author of the Association's "Code of Ethics" and "Statement of Core Values" for Division 1A Directors which are foundational documents for the profession. In 2012, he was named the recipient of the Homer Rice Award, presented by the Association to a former athletics director with a distinguished career, who has made a significant impact on the profession and intercollegiate athletics. In 2019, he was named a "Power Player" in College Athletics by the Sports Business Journal.
In 2010, after working for two years with Winston-Salem, NC based International Sports Properties (now IMG) to establish a collegiate consulting and executive search practice, Turner formed his own company, Collegiate Sports Associates, to provide similar services to a broader range of collegiate sports clients. Since its founding, CSA has developed an extensive client base that includes well over a hundred NCAA Division I schools, conferences, and affiliated organizations. A leader in the Executive Search and Consulting spaces, CSA has lead over 200 executive search projects and more than 80 different consulting projects with Turner as President. In January 2023, he transitioned to serving as Chairman and he remains intimately involved with CSA's Search & Consulting work. 
A frequent presenter and speaker on intercollegiate athletics issues, he is often engaged by thought leaders in the industry such as the Knight Commission on Intercollegiate Athletics where he serves as a consultant. He also continues to teach a course in Human Resources in Athletics in the Intercollegiate Athletics Leadership Graduate Program at the University of Washington and has been a frequent presenter for organizations such as the American Football Coaches Association, the National Association of Collegiate Women's Athletics Administrators, and the Division I Athletics Directors Association (now LEAD1).
Turner received a Bachelor of Arts degree in Religion from the University of North Carolina at Chapel Hill in 1973. In 1976, he earned his M.ED in Sports Administration from Ohio University where he was honored with the Ohio University Graduate School's Distinguished Alumni Award in 1993.
Turner currently resides in West End, NC with his wife, Sara. The Turner's have four adult children and seven grandchildren.
For more about Todd Turner please click here.

Committed To Excellence
With over thirty years of experience in intercollegiate athletics, CSA delivers a unique level of service that effectively meets the needs of the nation's leading universities and conferences.