Craig Littlepage, Senior Consultant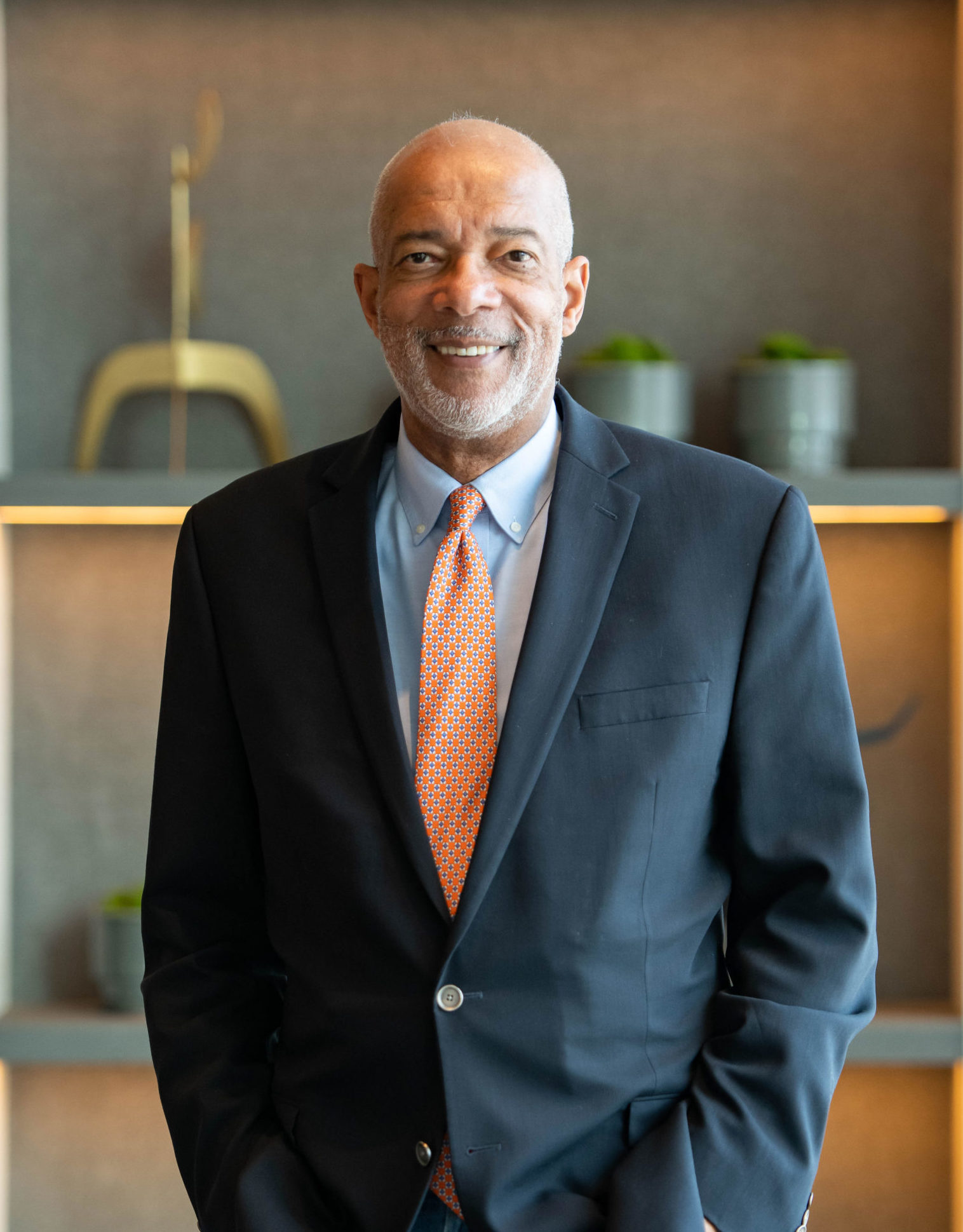 Craig Littlepage has over 44 years of experience in higher education. Craig has worked with Collegiate Sports Associates on multiple projects since his retirement as Special Advisor to the President at the University of Virginia in December of 2019.
He served as the University of Virginia Director of Athletics from August 2001 through his retirement from the position in December of 2017. Prior to becoming the Director of Athletics, Mr. Littlepage held assistant coaching positions (Yale University, Villanova University, and the University of Virginia) and head basketball coaching positions (the University of Pennsylvania, and Rutgers University). 
40+ years of experience in Higher Education
16 years as Athletics Director at the University of Virginia
Former Head Men's Basketball Coach at the University of Pennsylvania and Rutgers University
Chaired the NCAA Men's Basketball Selection Committee
First African-American Athletics Director in ACC History
He's held a range of athletics administrative positions at UVA (assistant athletics director, associate athletics director, senior associate director of athletics, interim director of athletics, and adjunct Faculty to the Gordie Center for the Center for Substance Abuse Prevention). He's chaired a variety of committees both with the Atlantic Coast Conference and the NCAA. Most significantly, Mr. Littlepage chaired the NCAA Men's Basketball Selection Committee, one of the most prestigious assignments in college sports.
During his intercollegiate athletics career he took on numerous roles in search processes within the University of Virginia, the Atlantic Coast Conference, and the NCAA. At Virginia, he participated in the searches for the University's Faculty Athletics Representative, the Dean of the College of Arts and Sciences, the Chief of the University Police, the Vice President for Student Affairs, the Dean of Admissions, and dozens of coaching and senior athletics administrative positions. He was a member of the search committee for the Commissioner of the Atlantic Coast Conference, and he twice participated in the search processes for the National Supervisor of Men's Basketball Officiating for the NCAA.
Mr. Littlepage was the first African-American athletics director in Atlantic Coast Conference history and was named the Black Coaches Association's "Athletics Administrator of the Year" in 2003 and 2006. He was also listed on Sports Illustrated's list of the 101 most influential minorities in sports in 2003 and 2004. In March 2005, Littlepage was named one of Black Enterprise magazine's "Most Powerful African-Americans in Sports." Mr. Littlepage earned his Bachelor of Science degree in economics from the Wharton School of Business and Finance at the University of Pennsylvania in 1973.

Committed To Excellence
With over thirty years of experience in intercollegiate athletics, CSA delivers a unique level of service that effectively meets the needs of the nation's leading universities and conferences.