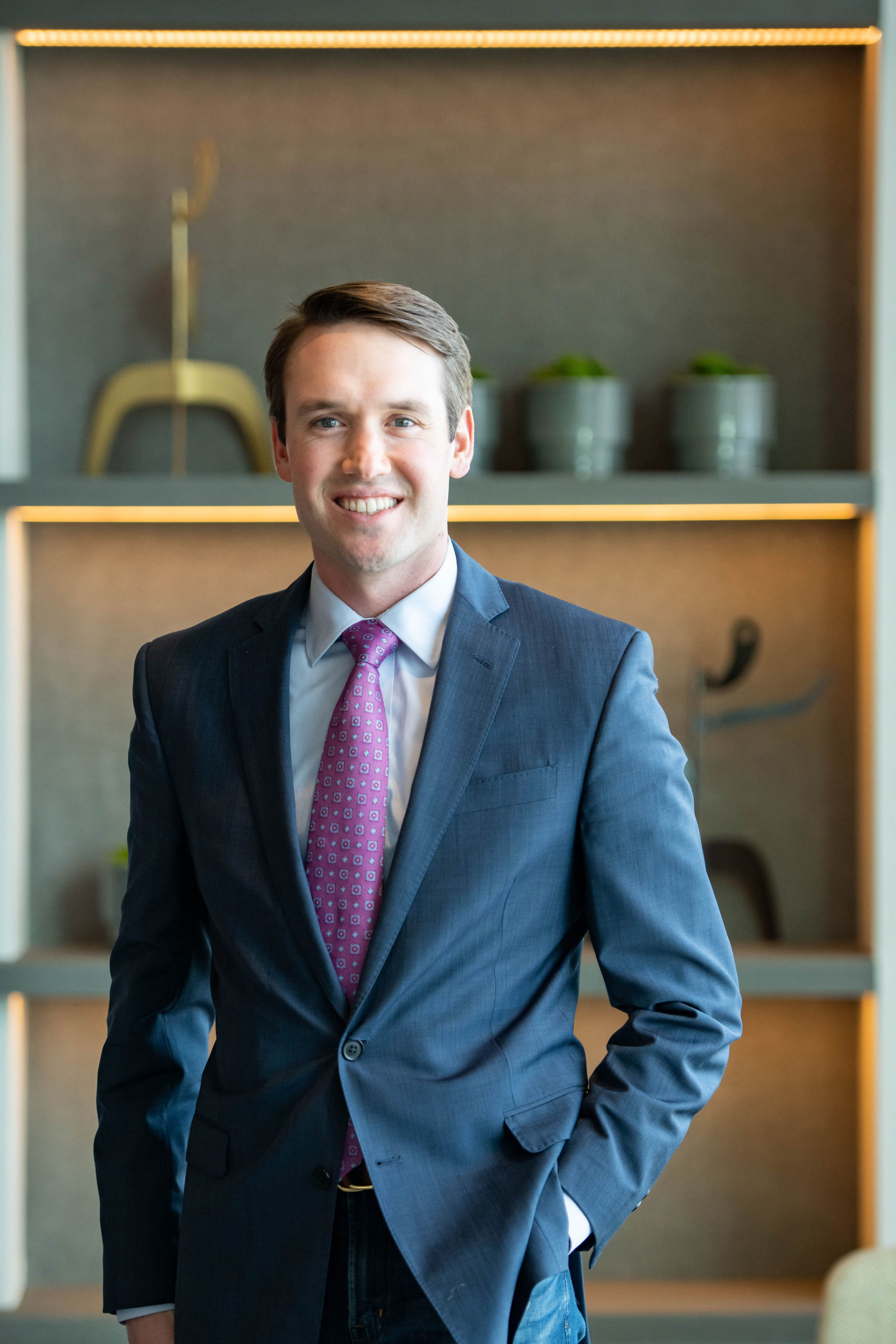 Drew Turner joined CSA as Vice President & COO in June of 2019, and was named President in January 2023. Since joining CSA four years ago, Drew has helped position the firm as one of the leading executive search and consulting firms in intercollegiate athletics, effectively managing 175 executive search and consulting projects during that time.
He is involved in all CSA executive search projects, identifying and recruiting candidates for positions represented by CSA, and he supports the company's consulting practice.
Co-Founder and President of Collegiate Sports Connect
Has worked on over 70 executive searches as CSA Vice President
Named to the 2021 Class of 40 Under 40 influential people in Men's College Basketball by The Athletic
Chaired the Old Dominion Athletic Fund's (ODAF) $40M fundraising campaign
Former athletics fundraiser at Duke University and the University of South Carolina
In 2021, CSA set a record for the number of projects led in a calendar year (53) and for revenue generated, breaking both previous records by more than 50%.  Drew has also revamped the CSA team's branding and marketing efforts helping the company's social media following grow by over 100% since 2019. 
Prior to joining CSA, Drew served for six years as a member of the athletics development team at Old Dominion University.  As Associate AD for Development, he managed the Monarchs external fundraising team where he helped lead the Old Dominion Athletic Foundation (ODAF) to back to back record fundraising years.  In addition to these primary duties, Turner chaired the ODAF's $40M athletics fundraising campaign, served as a member of the executive committee for the $70M renovation of S.B. Ballard Stadium, was a member of the President's $250M university campaign steering committee, the Athletic Director's and Vice President's senior leadership teams, and was the sport administrator for several ODU varsity sports programs.
Prior to his time at ODU, Drew held athletic fundraising positions with Duke University and the University of South Carolina. He received his undergraduate degree in Business Administration at the University of South Carolina and earned a Master of Business Administration from ODU.  Before transferring to South Carolina, Drew attended Elon University where he was a member of the football team. 
Since joining CSA in 2019, Drew has been an active participant and frequent panelist for several professional development programs such as the Collegiate Athletics Leadership Symposium (CALS), TopConnect, the NextLevel Coaches Convention, among others. Additionally, Drew was recently recognized by the national publication, "The Athletic" as a member of their 40 under 40 class, which highlights the most influential people in Men's College Basketball under the age of 40.

Committed To Excellence
With over thirty years of experience in intercollegiate athletics, CSA delivers a unique level of service that effectively meets the needs of the nation's leading universities and conferences.