News & Updates From Collegiate Sports Associates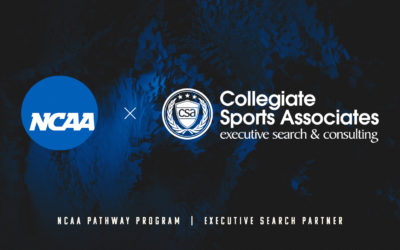 Raleigh, NC – Collegiate Sports Associates (CSA) announced a new partnership with the National Collegiate Athletics Association (NCAA) Leadership Development program. CSA will become the executive search partner of the NCAA's Pathway Program. Started in 1997, the...
read more

Committed To Excellence
With over thirty years of experience in intercollegiate athletics, CSA delivers a unique level of service that effectively meets the needs of the nation's leading universities and conferences.