Akron Names Charles Guthrie Director of Athletics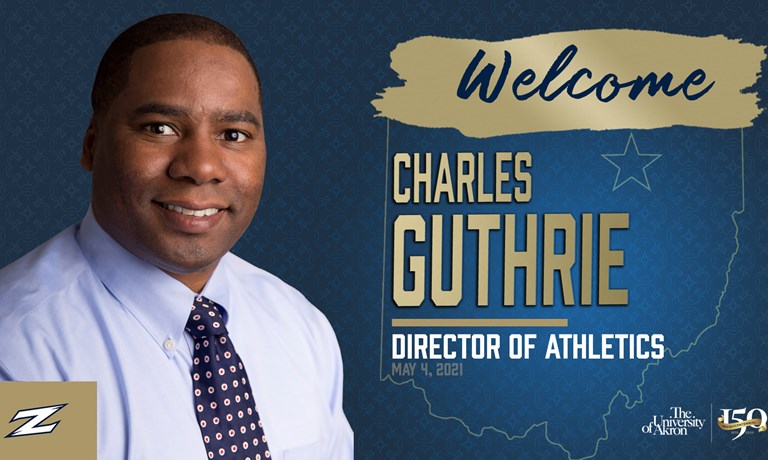 AKRON, Ohio – University of Akron (UA) President Gary L. Miller announced today that Charles Guthrie has been named director of athletics, effective July 1, 2021.
CSA is grateful to have assisted President Miller, VP Wayne Hill, and Akron Athletics on this search. 
Guthrie will join UA from the University of Wisconsin-Green Bay, where he has served as director of athletics since late 2017. At UW-Green Bay, Guthrie has led a department of coaches, staff and more that 240 student-athletes competing in 14 NCAA Division I athletic programs as a member of the Horizon League Conference.
At UW-Green Bay, his responsibilities include strategic, operational and financial planning; extensive external relations and fundraising programs in coordination with University Advancement; compliance and academic achievement; staff and coach development; and relationship building with campus and community constituents.
"Charles is a proven partner who will bring to campus an incredible energy and a solid commitment to the success of our student-athletes, said Miller, who also previously hired Guthrie as athletics director when he was chancellor of UW-Green Bay. "His strong background in fundraising, revenue generation and fiscal management will be true assets as we further our promise to reshape athletics moving forward."  
Athletic teams at UW-Green Bay also experienced competitive excellence under Guthrie's leadership. In 2019-20, both the men's and women's basketball teams advanced to the Horizon League championship semifinals, with the women's team reaching the tournament championship game for the 10th consecutive year.  The men's soccer team had one of its most successful seasons in program history. The Phoenix soccer program had the best conference record in school history and secured the program's first-ever Horizon League regular season title advancing to the Horizon League tournament championship match for the first time since 2011.  The volleyball team was crowned Horizon League regular season champions for the first time in program history and won the Horizon League tournament championship to secure the NCAA automatic bid for the first time since 2003.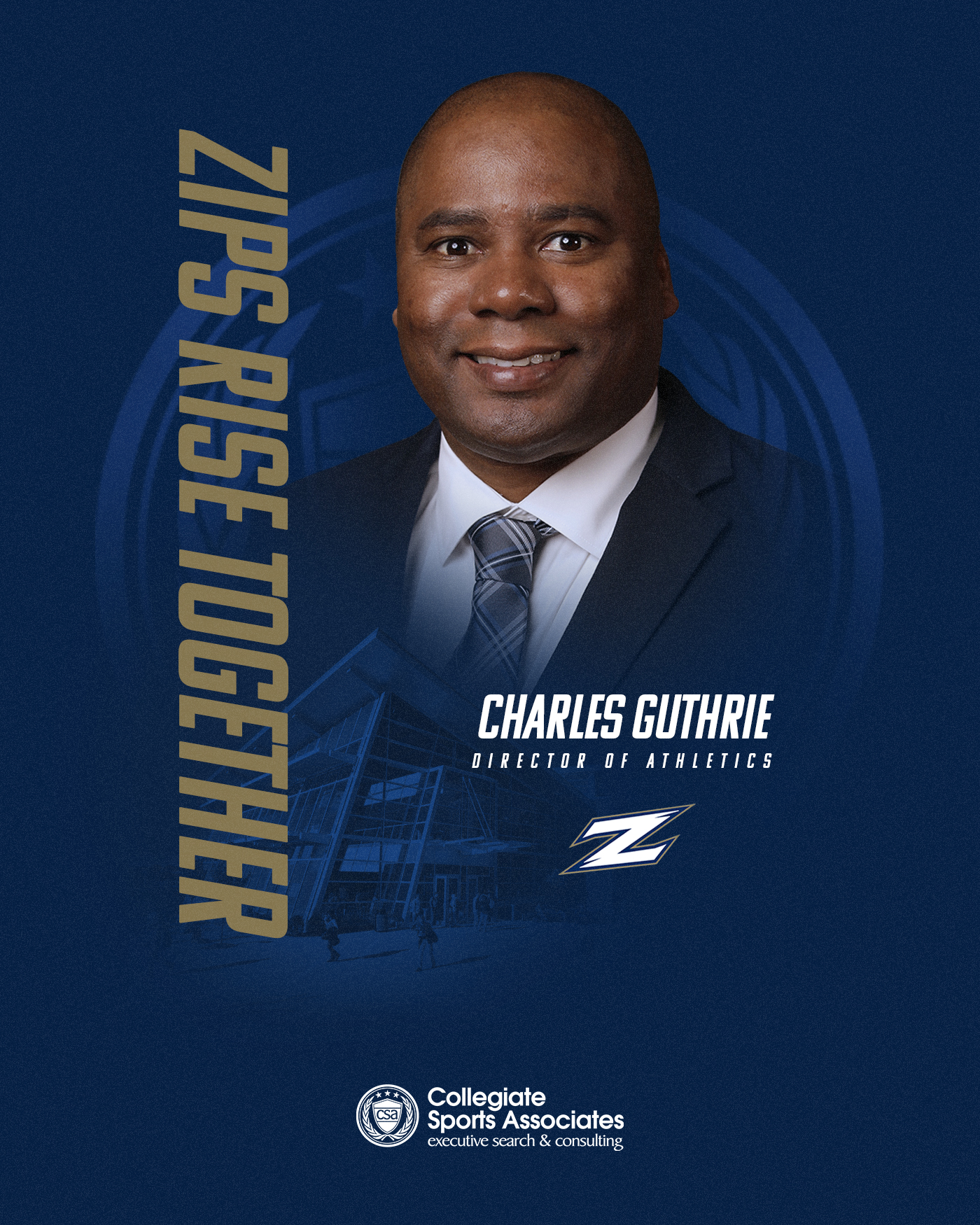 "I'm honored and appreciative for the opportunity to join President Miller, The University of Akron leadership, faculty, coaches and staff in their steadfast commitment to deliver Akron student-athletes a transformative experience in the classroom and in competition," said Guthrie. "I promise a relentless pursuit of excellence in everything we do. I look forward to collaborating with our campus community to deliver our students, alumni, fans and the city of Akron experiences that unite us and make Zips Nation proud."
Prior to his role at UW-Green Bay, Guthrie served as the director of athletics at San Francisco State University where accomplishments included securing the largest one-time athletic gift and more than doubling the amount of athletics scholarship dollars; a record number of student-athletes achieving a 3.2 or greater GPA for during the fall 2016 semester; the men's basketball team reaching the NCAA Tournament for the first time in 23 years and the women's track program winning the NCAA National Championship in the outdoor 4x400m with 11 student-athletes being named All-American.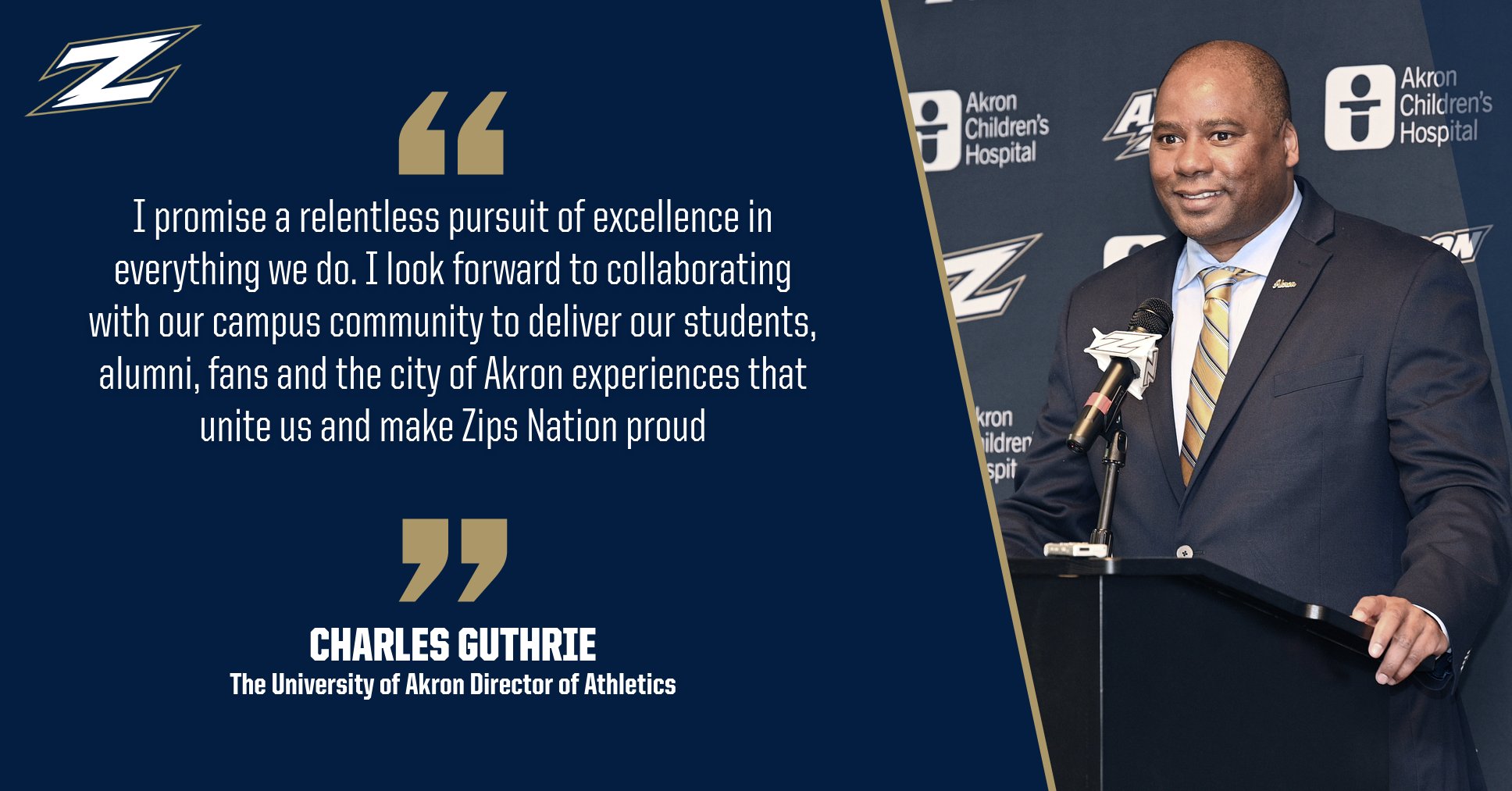 Earlier in his career, Guthrie served as the director of athletics at Clark College in Vancouver, Wash.; associate director of athletics at California State University, Los Angeles; director of alumni and parent relations at California State University, San Marcos; and associate director of athletics at the University of California, San Diego.
The Albany, N.Y., native earned his bachelor's degree in Political Science from Syracuse University and a master's degree in Education Administration and Policy Studies from the University of Albany.

Committed To Excellence
With over thirty years of experience in intercollegiate athletics, CSA delivers a unique level of service that effectively meets the needs of the nation's leading universities and conferences.