Andrew Goodrich selected as Vice President and Director of Athletics at Gardner Webb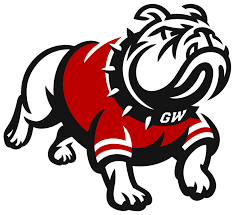 BOILING SPRINGS, N.C. – Gardner-Webb President Dr. William Downs named Dr. Andrew T. Goodrich as Vice President and Director of Athletics.
Goodrich, a fast-rising star in the business, joins the Gardner-Webb family from Syracuse University, where he has served as Deputy Director of Athletics & Chief Marketing Officer since 2018. The Owego, N.Y., native will begin his role at Gardner-Webb in early October.
"I have great confidence that Andrew Goodrich will lead Gardner-Webb athletics into a new and highly successful era," praised GWU President William Downs.  "He has vision, tenacity, experience, and an appetite for building championship programs.  The passion is palpable, and everyone who meets Andrew will quickly learn that he simply won't be outworked.  The future for Runnin' Bulldogs sports is incredibly bright!
"The sum of my life experiences as a collegiate student-athlete, coach, professor, and administrator has generated a burning desire to create a winning culture and lead individuals, teams, and organizations to deliver championship-level performances on and off the field," said Goodrich. "I believe that all challenges can be overcome, and those championships earned, when we create alignment, leverage strategic planning, creativity, hard work, positive attitude, trust in our teammates, and faith in God that we are serving a greater purpose."
"I am so grateful to have the opportunity to work with the student-athletes, coaches, staff, campus and community leaders at Gardner-Webb University as we move into this new era of intercollegiate athletics. Most particularly, President Dr. William Downs and the entire search committee, who demonstrated so much passion for the Runnin' Bulldogs."
In addition to his role as Deputy Director of Athletics with the Syracuse Orange, Goodrich serves as a member of Chancellor Kent Syverud's University Leadership Team and Athletic Director John Wildhack's Executive Cabinet.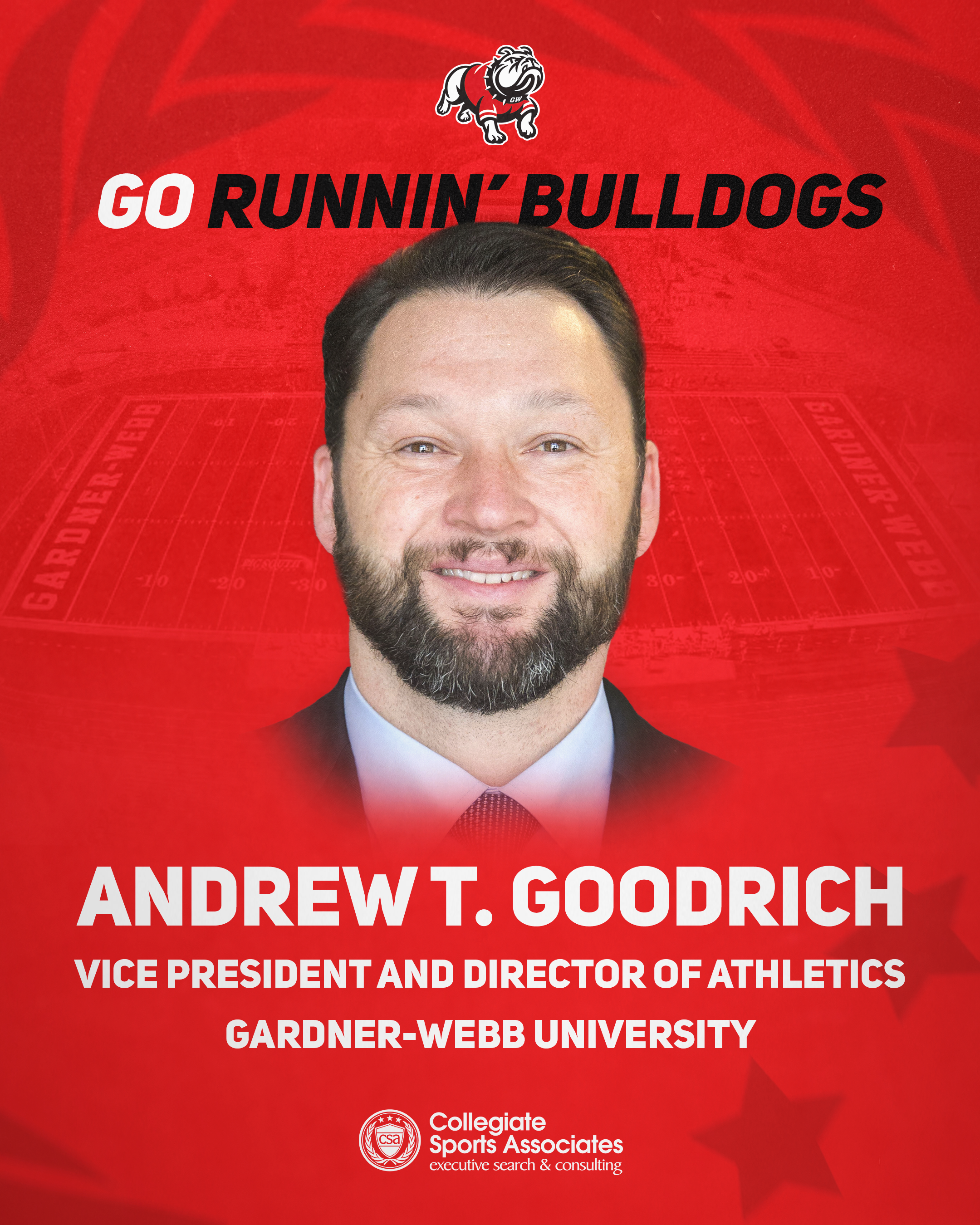 He also serves as the athletics department's liaison for the ACC Network and as a member of the ACC's Branding, Marketing and Revenue Development, and Football Strategy working groups.
Goodrich's work in the area of Name, Image and Likeness (NIL) ushered in a new era of co-licensing for student-athletes at Syracuse and is a testament to his dedication to providing a terrific student-athlete experience.
He recently helped negotiate a ten-year naming rights agreement for the JMA Wireless Dome and has been the key figure in several major deals for the Orange athletics department – including the school's first appearance in the Chick-Fil-A Peach Bowl Kickoff Game, Syracuse's largest all sports apparel deal with Nike and an all sports deal with INFLCR to develop student-athlete branding, NIL education and preparation, and group licensing opportunities.
Goodrich also negotiated the largest e-commerce deal in Syracuse history – nearly double the size of the previous agreement – and led the school's marketing efforts to launch the ACC Network into over 40 million homes nationwide. 
Under Goodrich's watch, Syracuse led the nation in men's basketball attendance three times and set an NCAA men's basketball single-game attendance record of 35,642 fans for its game vs. Duke on February 23, 2019. That success in promoting events translated to football as well, with the Orange hosting a crowd of 50,248 for its game against Clemson on September 14, 2019. It was the Dome's first sellout since 1998 and the third-largest crowd since the facility opened in 1980.
For the full release from Gardner-Webb Athletics, click HERE.

Committed To Excellence
With over thirty years of experience in intercollegiate athletics, CSA delivers a unique level of service that effectively meets the needs of the nation's leading universities and conferences.