Buddie Selected to Lead West Point Athletics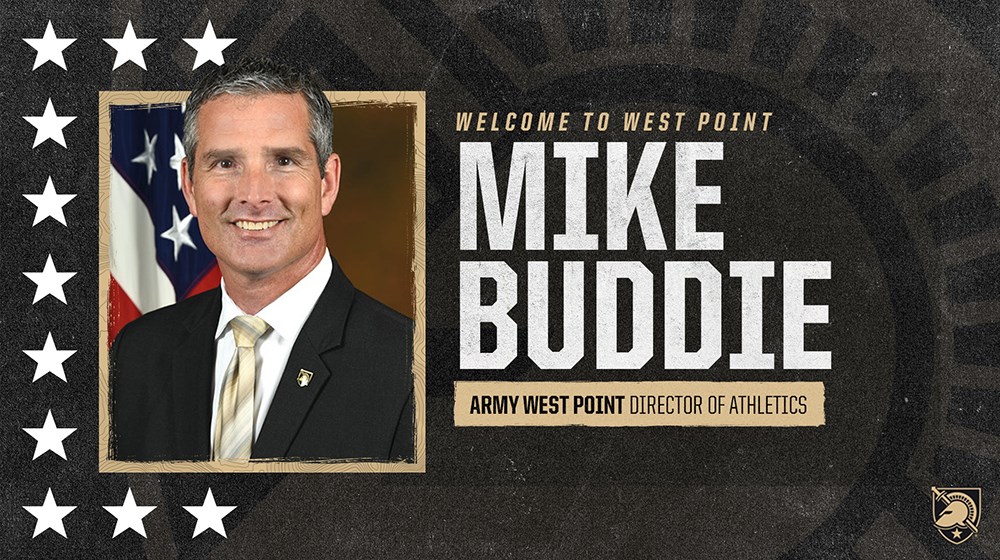 WEST POINT, N.Y.  – United States Military Academy Superintendent Lt. Gen. Darryl A. Williams officially announced Mike Buddie as the academy's athletic director to lead West Point's intercollegiate athletic department.
Collegiate Sports Associates was honored to assist the U.S. Military Academy, the Army West Point Athletic Association, and Lt. Gen. Darryl A. Williams on the search.
"Mike has a proven track record in leading organizations and developing teams," said Williams. "He exemplifies the ideals of this institution and he knows how to win in accordance with our values."
Buddie arrives at West Point from Furman after leading the Paladins to a major resurgence on and off the field. He negotiated a multi-year partnership with Nike, produced the department's first balanced budget and spearheaded an effort to bring the NCAA Men's Basketball Tournament back to upstate South Carolina in 2017, while also landing two future tournament stops. He also secured several major financial gifts, including a trio of $1 million dollar endowments in support of the football and volleyball programs.
Under Buddie's leadership, the Paladins won 26 Southern Conference Championships and most recently a 73rd place finish among 294 NCAA Division I qualifying schools in Learfield Sports' Director's Cup competitions in 2018.
"I am thrilled and humbled to be joining the West Point community. To be surrounded each day by so many extraordinary people, and help shape future leaders, is truly a life-changing opportunity," said Buddie. "I am so thankful to Lt. Gen. Williams, Corky Messner and the entire search committee for placing their trust in me to lead the Black Knights into the future."
Buddie is a 1993 graduate of Wake Forest, where he was a three-year letter winner as a pitcher for the Demon Deacons baseball team. He was drafted by the New York Yankees in the fourth round of the 1992 Major League Baseball draft. During his career, Buddie was a pitcher for the New York Yankees and the Milwaukee Brewers from 1998 to 2002 and was a member of the Yankees' 1998 World Series championship team. A Berea, Ohio, native, and graduate of St. Ignatius High School in Cleveland, Ohio. Buddie and his wife, Traci, have two children, Zachary and Zoe.
For the full release from Army West Point, click HERE

Committed To Excellence
With over thirty years of experience in intercollegiate athletics, CSA delivers a unique level of service that effectively meets the needs of the nation's leading universities and conferences.