CSA Announces "Learning from a Social Distance" Webinar Series
It is truly a unique time in our world.  While many of the current issues are beyond our control, there is one area where we feel like we can provide some assistance.  The team at Collegiate Sports Associates (CSA) is passionate about the industry of intercollegiate athletics.  In an effort to make the most out of this unfortunate situation and the time away from the office, the CSA leadership team hosted three complimentary webinars covering various professional development topics.
The three-part series titled "Learning from a Social Distance" began on Wednesday March 25 at 2pm EST and was held weekly over the next three weeks. These sessions featured CSA President & Founder Todd Turner and Vice President Dr. Brad Bates from the CSA Leadership team.  These videos were recorded and have been made available below.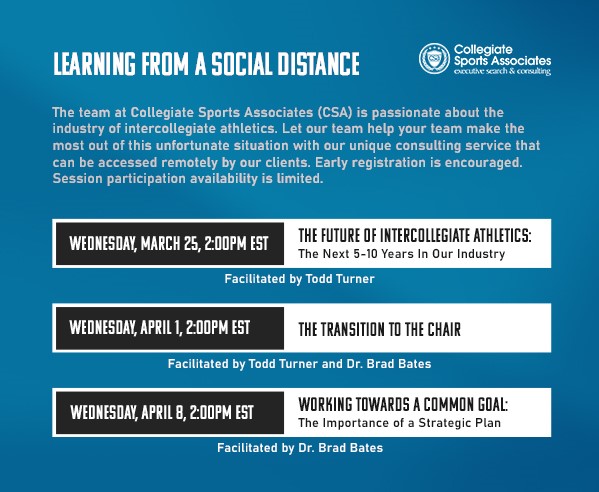 Collegiate Sports Associates was founded in 2010 by longtime Director of Athletics and industry leader, Todd Turner.  CSA is an executive search and consulting firm operating in the industry of intercollegiate athletics.  In less than a decade, CSA has distinguished itself as an industry leader working with over 85 different institutions, completing over 100 executive searches and more than 50 consulting projects. 
Webinar #1 – The Future of Intercollegiate Athletics: The Next 5-10 Years In Our Industry
Webinar #2 – The Transition to the Chair
Featuring Ole Miss' Keith Carter, Ball State's Beth Goetz, and Western Carolina's Alex Gary. 
Webinar #3 – The Importance of a Strategic Plan
Featuring Cal-Berkeley AD Jim Knowlton, and Clemson's IPTAY CEO Davis Babb. 
Webinar #4 – Discussion with DI AD's – Media, Television, and Corporate Partners
Featuring Duke's Kevin White, ESPN's Burke Magnus, and Teall Capital Founder Ben Sutton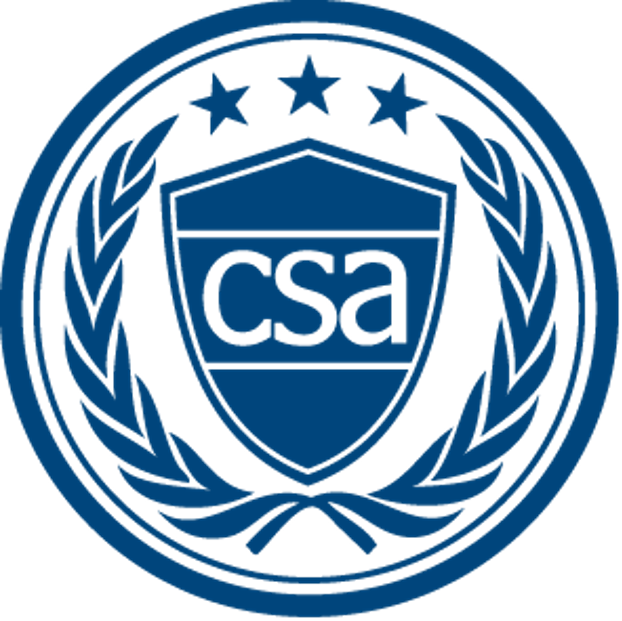 Committed To Excellence
With over thirty years of experience in intercollegiate athletics, CSA delivers a unique level of service that effectively meets the needs of the nation's leading universities and conferences.