Furman Announces Jason Donnelly as Director of Athletics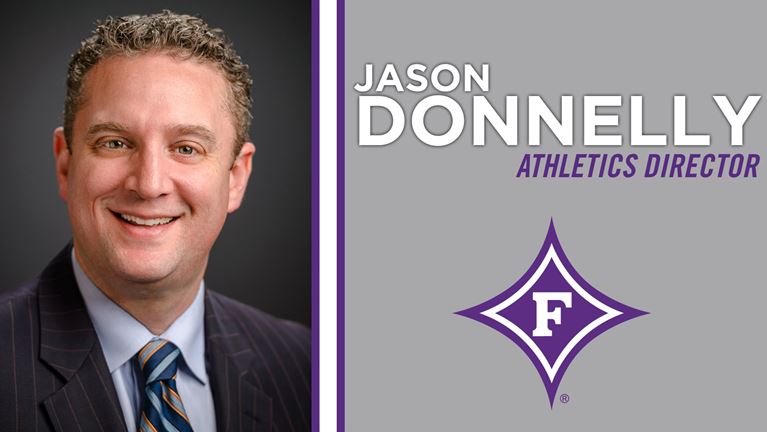 GREENVILLE, S.C.  –Furman University President Elizabeth Davis announced today that Jason Donnelly, senior associate athletics director and executive director of athletics development at Villanova University, has been named athletics director at Furman.
Collegiate Sports Associates was honored to assist Furman University and President Elizabeth Davis on the search.
"We are excited that Jason is joining the Furman team," Davis said. "He has been a highly successful administrator and fundraiser at Villanova, demonstrating a key understanding of the important role that athletics plays in higher education. We welcome him to Furman and look forward to the vision and energy he will bring to the university."
Donnelly has worked at Villanova since 2005 and assumed his most recent role in 2015. He has been responsible for leading the Villanova Athletics Fund, managing fundraising and external support for all 24 varsity sports. During the past four years, Donnelly has helped raise more than $120 million for Villanova Athletics, including three consecutive record-breaking fundraising years representing a 330% increase in dollars raised.
"I want to thank President Davis, Board Chair Alec Taylor and the Furman Board of Trustees for their belief in me and the future of Furman Athletics," Donnelly said. "I am truly honored to join the Paladin family and to do my part as a steward of an incredible athletics department. We will compete for championships and our student-athletes will earn their degrees, and we will do both with the utmost of integrity and class. My family and I can't wait to get to Greenville and get started."
A native of Colonia, New Jersey, Donnelly graduated from Muhlenberg in 1999, where he played basketball and was a student leader, and he has completed his coursework toward a master's of public administration from Villanova. Donnelly and his wife, Rachel, a native of Baskersville, North Carolina, have three children—Aidan (9), Raeyln (7) and Allister (3).
For the full release from Furman Athletics, click HERE.


Committed To Excellence
With over thirty years of experience in intercollegiate athletics, CSA delivers a unique level of service that effectively meets the needs of the nation's leading universities and conferences.