Omar Banks Tabbed to Lead Campbell Athletics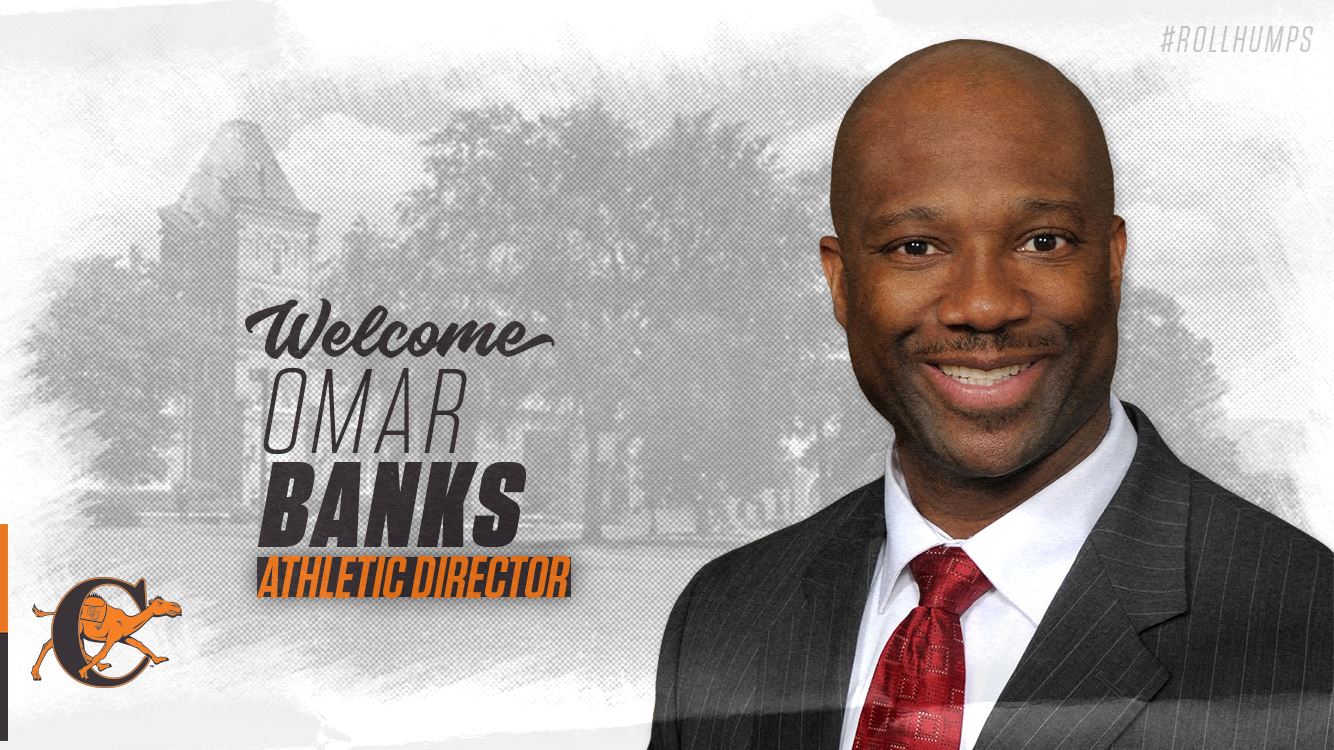 BUIES CREEK, N.C.  – Campbell University President Bradley Creed officially announced Omar Banks as the University's athletic director to lead Campbell's intercollegiate athletic department.
Collegiate Sports Associates is grateful to have assisted the Campbell University and President Creed on the search.
"Our athletics program is on the rise, and with Omar Banks, we're bringing in a man who has overseen the business operations and human resources for some of the biggest athletics programs in the nation — and quite successfully," said Creed. "And in meeting him and his family, we are confident he will lead our program to the next level."
Banks arrives at Buies Creek from Virginia Tech after serving as the CFO for the last two years. In 2018, Virginia Tech saw an $11 million increase in total revenue over the previous year and generated a surplus for the first time since 2015. Prior to Virginia Tech, Banks served as the executive senior associate athletics director for the University of Cincinnati for eight years. At Cincinnati, he oversaw all aspects of a $61 million budget and provided strategic advisement to the athletics director on contracts, capital project financing, revenue agreements, personnel planning, departmental policies and procedures, and scholarship support for 19 sport programs.
Banks on joining Campbell: "I am very honored and humbled to become a part of the Campbell University family. I'm excited to get started as soon as possible and look forward to getting to know our student-athletes, coaches, donors and supporters, along with the entire Campbell community. We have all the tools at Campbell to be great, and I look forward to serving this great University to the best of my ability."
Virginia Tech Director of Athletics Whit Babcock said of Banks' hire, "Omar is the ideal fit for Campbell University. I am so happy for him and his family, whom I've known for nearly a decade. He's worked hard for this opportunity and earned it. He's ready. His values, leadership ability, experience as a former football student-athlete — along with his family ties in North Carolina — will be a tremendous asset and foundation. Campbell University got a great man and a winner."
For the full release from Campbell Athletics, click HERE

Committed To Excellence
With over thirty years of experience in intercollegiate athletics, CSA delivers a unique level of service that effectively meets the needs of the nation's leading universities and conferences.