Western Carolina Announces Alex Gary as New Catamounts' Athletics Director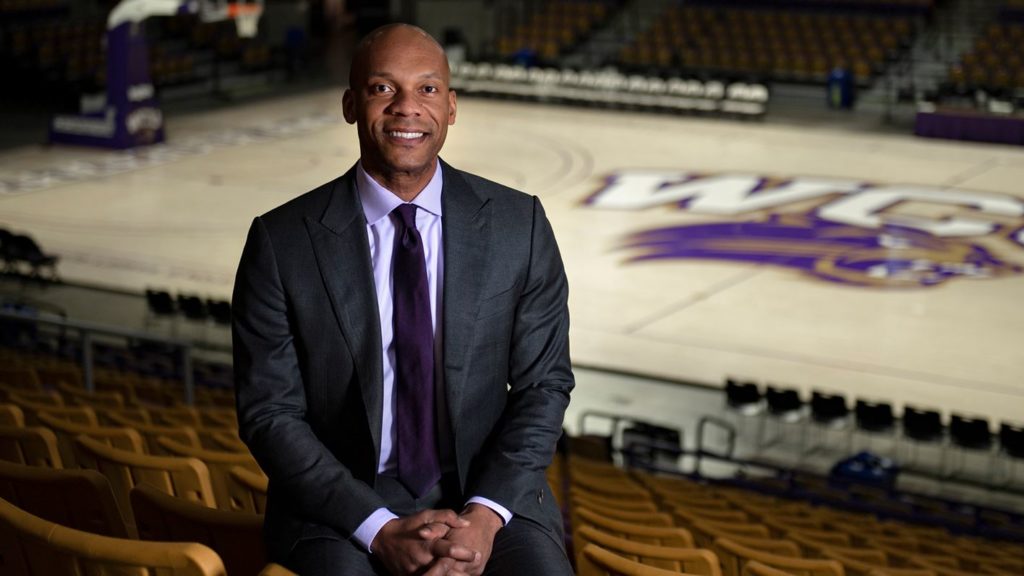 CULLOWHEE, N.C. – Alex Gary, a former student-athlete on the Western Carolina University baseball team who is currently serving as senior associate athletics director for development at Oregon State University, is the next director of the Catamount athletics program.
Collegiate Sports Associates was honored to assist Western Carolina University, Chancellor Kelli Brown, and Search Committee Chair Ivy Gibson on the search.
"I asked the search committee to identify an extraordinary leader to guide the Catamount athletics program into the next era and who will provide our coaches and professional staff with the resources necessary to help our student-athletes enjoy the same level of success on the fields and courts of competition that they have had in the classroom in recent years," said Chancellor Kelli Brown. 
"The committee has found exactly that in Alex Gary," Brown said. "To borrow some terminology from the sport that Alex once played while representing the Catamounts, this hire is a grand slam homerun and one that touches all of the bases."
Gary has served as senior associate director of athletics and the department's chief development officer at Oregon State since September 2017. He previously served as associate athletics director for development and external relations at the University of Maryland from 2014 until 2017. He also has held development positions at the University of Michigan and the University of North Carolina at Charlotte.
At Oregon State, he has been a member of the executive leadership team responsible for the athletics department's $85 million budget, 150 employees and more than 500 student-athletes. He oversees the 16-member athletics development team, which raised nearly $26 million in 2019, a record for the Beavers' athletics program. That fundraising effort included a $3.5 million sports performance center renovation, $2.3 million women's locker room renovation, and $2.6 million baseball stadium expansion.
Gary's professional experience in major collegiate athletics conferences, such as the Pac-12 and Big Ten, combined with his personal familiarity with WCU as a former student-athlete make him a perfect fit to take over the helm of the Catamount athletics program, Brown said.
"I have a strong affinity and love for WCU. Three groomsmen in my upcoming wedding in August come from my time in Cullowhee as a three-year student athlete. WCU had an immeasurable impact on my life, and I welcome the opportunity to come back in a leadership capacity," Gary said.
"My personal experience as a former student-athlete at WCU deepens my understanding of this institution and what is needed to advance Catamount Athletics. I couldn't ask for a better opportunity to help develop student-athletes during a critically important time in their lives, especially at a place where I spent those same significant years," he said.
A native of Knoxville, Tennessee, who grew up in Charlotte, Gary was an outfielder on the WCU baseball team from 2001 until 2004, earning Southern Conference Player of the Week honors in March 2004. During his junior year of 2003, he was a member of WCU's regular season and Southern Conference Tournament championship baseball team and participated in the NCAA regionals held in Wilson.
Gary was selected from a slate of more than 40 qualified candidates for the position after an initial narrowing of a larger list of possibilities, said Ivy Gibson, WCU associate general counsel and chair of the athletics director search committee. Six candidates were interviewed by the search committee off-site in Charlotte.
"We had a very strong pool of candidates with a vast array of professional and personal experiences in the profession of athletics administration," Gibson said. "I think that Alex Gary's track record in athletics fundraising in particular will be a tremendous asset as the university begins to work toward implementation of some of the construction and renovation projects proposed in the recent athletics facilities master planning process."
For the full release from Western Carolina Athletics, click HERE.


Committed To Excellence
With over thirty years of experience in intercollegiate athletics, CSA delivers a unique level of service that effectively meets the needs of the nation's leading universities and conferences.