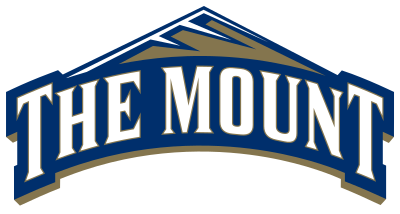 Mount St. Mary's Director of Athletics
Mount St. Mary's University, located in Emmitsburg, Maryland, invites nominations and applications for the role of Director of Athletics.
About Mount St. Mary's University
Mount St. Mary's University (the Mount) is a dynamic, Catholic, Liberal Arts University in Emmitsburg, Maryland with over 2,400 undergraduate and graduate students. As a Catholic university, our mission is to graduate ethical leaders who are inspired by a passion for learning and lead lives of significance in service to God and others. The Mount is growing and charting a path to even greater heights of success. Enrollment has grown 12% and we have raised over $81M of external funding since 2016, which has enabled substantial investments in residential and learning facilities. Our Catholic Seminary is the largest in the country, and we attract three to four-hundred thousand visitors a year to our National Shrine Grotto of Our Lady of Lourdes. The Mount is on the move with plans for transformative change to include developing a new graduate School of Health Professions (opening in 2024), expanding our STEM facilities and programs, and investing in our athletic facilities. We are in the second year of a $50M, five-year capital campaign to fund these initiatives and have raised $24M. The growth and success we've experienced and continue to pursue is the result of developing innovative partnerships and attracting donor support.
Mount Athletics sponsors 24 intercollegiate athletic programs that primarily compete in the Metro Atlantic Athletic Conference, with men's water polo competing in the Collegiate Water Polo Association, women's bowling competing as an independent, and women's rugby competing in the National Intercollegiate Rugby Association. Mount student-athletes have achieved a graduation success rate of 90% or higher over the past six years. Mount Athletics is an inclusive community committed to excellence that forms student-athletes and empowers its leaders to achieve greatness by bringing out the greatness in others.
POSITION SUMMARY:
The Director of Athletics has direct oversight and responsibility for the University's NCAA Division I Intercollegiate Athletics Program, which includes 24 sport programs and over 570 student-athletes. The position supervises a staff of 77 (full and part time), manages an annual university and auxiliary budget of $14.3 million and represents the University nationally, within the Metro Atlantic Athletic Conference, and National Intercollegiate Rugby Association, and in the local Emmitsburg community. The Director of Athletics, reporting to the President as a member of the President's leadership team, serves at the will and pleasure of the President.
KEY DUTIES AND RESPONSIBILITIES:
Ensure an atmosphere of accountability and support a championship culture in which students and coaches feel inspired to work and compete.
Serve as an advocate for student-athlete well-being and the athletics program in general.
Ensure the effective, efficient and competitive operations of the athletics division by coordinating plans, goals and objectives.
Establishes goals and objectives for the athletic program; makes decisions on strategies to achieve goals and standards to achieve them.
Serve as a university leader at senior executive/cabinet level.
Advise the president on matters of athletics policy, conference issues, and facilities planning, among other related matters.
Ensures appropriate understanding of and fully supports the academic mission of the University and provides necessary academic support to Mount student athletes.
Fundraise and participate in alumni affairs in conjunction with the Mount Club, University Advancement, and Office of Alumni Engagement.
Build and manage strategic budget and resource plans for the Athletics program.
Prioritize revenue generation through philanthropy, sponsorships and multi-media rights and other strategic sources.
Directs and oversees athletic fundraising, season ticket programs, annual sponsorship support programs and promotions activities.
Reviews all budgetary plans and expenditures.
Prioritizes and implements creative and innovative fan and student engagement strategies to increase athletics' impact on the university and community.
Demonstrate an appreciation for and commitment to diversity and the principles of equity and Title IX.
Ensure the compliance of all Athletics Department employees with the laws, policies, rules and regulations governing the University and its employees, as well as the rules of the National Collegiate Athletic Association (NCAA) and the Metro Atlantic Athletic Conference.
Represent the University nationally to the NCAA, Metro Atlantic Athletic Conference, and National Intercollegiate Rugby Association.
Represent the University in matters relating to athletics, including University and Alumni Association events and academic events.
Maintain knowledge of university, NCAA and conference rules.
Develop and retain a talented, high-functioning team, which will support the University's student-athletes, programs, and Mount Athletics mission and vision.
Other duties assigned by the President.
MINIMUM REQUIREMENTS:
A Bachelor's Degree is required with a Master's Degree strongly preferred.
Minimum of five (5) years of athletic administration.
PREFERRED QUALIFICATIONS:
Successful experience in fundraising, sponsorship initiatives and marketing.
Work with on- and off-campus constituents in a cooperative and collaborative manner.
Demonstrated knowledge of managerial techniques, policies and procedures are important.
Demonstrated success in promoting a diverse and inclusive environment for student athletes and employees.
Ability to work well with students, faculty, staff, alumni, community and media.
Demonstrated success in managing a sizable budget.
Evidence of successfully generating revenue for a complex organization, including raising private support from donors, corporations, and foundations as well as developing new sources of income through creative marketing.
Successful record of management of fiscal and human resources in a complex organization.
Demonstrated ability to hire, mentor and manage coaches and administrative staff.
Strong communication skills.
Strong leadership and organizational skills.
Experience navigating administrative processes related to compliance, Name, Image, Likeness, and the transfer portal.
Demonstrated commitment to upholding Mount St. Mary's Catholic mission, values, and community culture of care.
Comprehensive knowledge of intercollegiate athletics, including experience at the Division I FCS or I-AAA level.
Demonstrated commitment to supporting student-athlete health and safety as well as their academic, athletic, and personal success.
APPLICATIONS:  The position will remain open until filled; but, for best consideration, applicants are encouraged to submit a letter of application and resume electronically via: www.collegiatesportsassociates.com by May 12.  No hard copy applications will be accepted.  Nominations for the position and questions concerning the job requirements or hiring process should be directed to: Jmclaughlin@collegiatesportsassociates.com
SALARY: Commensurate with experience and education. Position includes full benefits package. Learn more about Mount St. Mary's University benefits here.
Mount St. Mary's has a strong institutional commitment to excellence through diversity in its educational programs and employment practices; we actively seek and welcome applications from candidates with exceptional qualifications, particularly those with demonstrable commitments to a more inclusive society and world. EOE.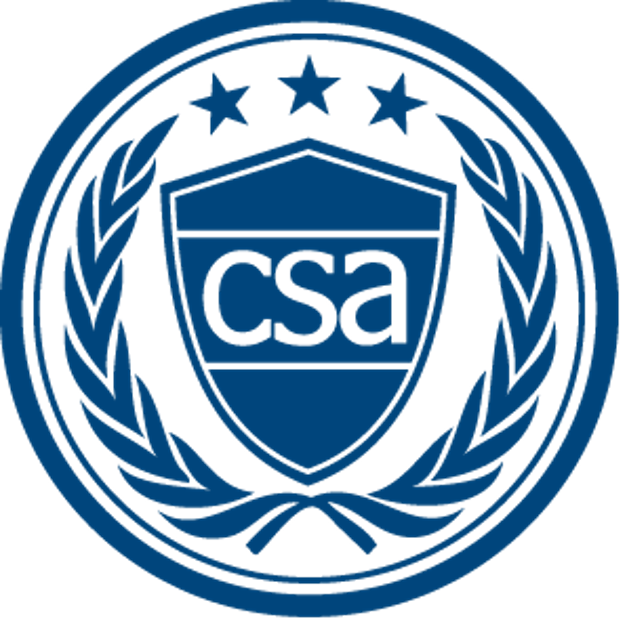 Committed To Excellence
With over thirty years of experience in intercollegiate athletics, CSA delivers a unique level of service that effectively meets the needs of the nation's leading universities and conferences.