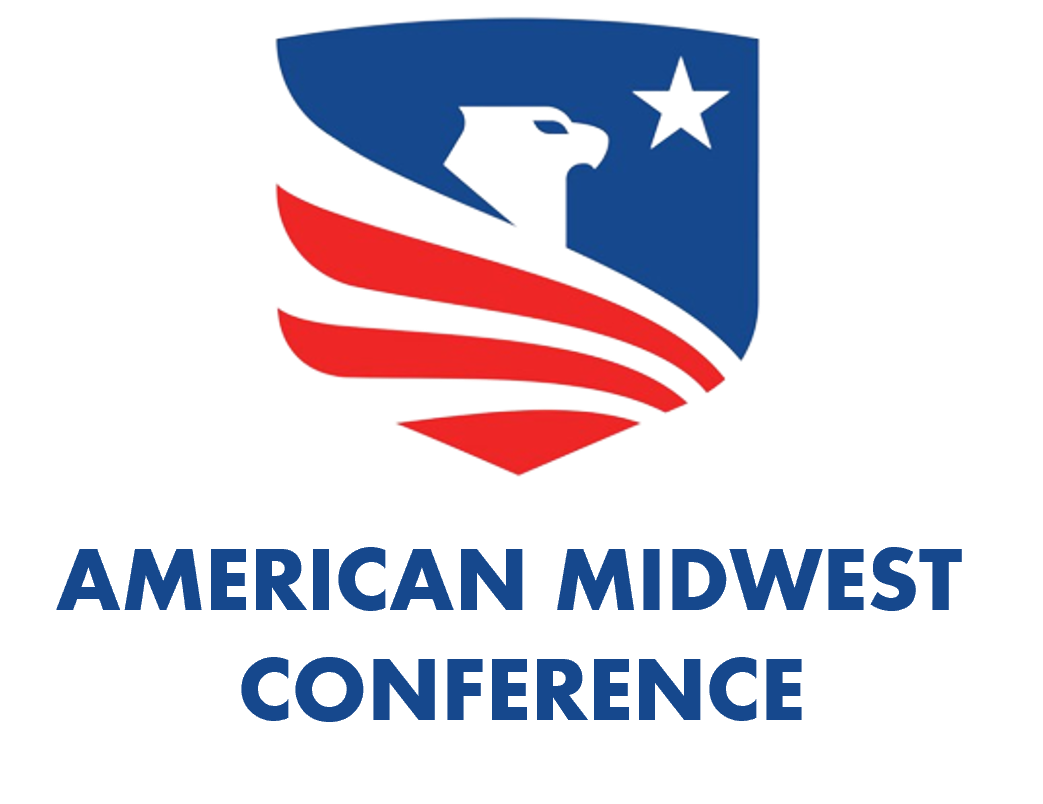 The American Midwest Conference (AMC) – Commissioner
The American Midwest Conference (AMC) invites nominations and applications for the position of Commissioner.
ABOUT THE CONFERENCE:
The American Midwest Conference (AMC) is a National Collegiate Athletic Association (NCAA) Division I collegiate athletic conference with a membership base in the Midwestern United States that stretches from Indiana to the Dakotas. Three of the ten members are located in North or South Dakota, two are located in Illinois and the balance of the membership is in Indiana, Iowa, Michigan, Minnesota, Wisconsin. Each of the conference's ten members are state institutions that compete in Division 1 athletics with their football programs competing at the Football Championship Series (FCS) level. The member institutions' enrollment ranges from 15,000 (Sioux Falls State) to 40,000 (Minnesota Tech). The AMC office is centrally headquartered in Springfield, IL.
POSITION SUMMARY:
The Commissioner of the AMC will serve as the Chief Executive Officer (CEO) and report directly to the AMC's board of directors.  The Commissioner is responsible for leading the conference and its 12 staff members, its member institutions, key constituents and partners as a group to achieve the AMC's vision of becoming the preeminent Division 1 FCS athletics conference.  Of particular importance to the AMC's board of directors is a leader with demonstrated experience in fostering a diverse and inclusive organizational culture, student-athlete wellness, competitive and academic excellence, public policy and NCAA legislative issues and multimedia rights negotiations.
DUTIES AND RESPONSIBILITIES:
Develops, implements, and manages a strategic vision for the AMC in alignment with the Conference's mission and vision
Serves as a spokesperson for AMC
Leads AMC multimedia rights negotiations
Develops and oversees budgets for the AMC. Assures financial integrity and compliance of assigned areas
Develops long- and short-term financial forecasts and collaborates with the AMC's board of directors to ensure proper oversight of revenues and expenses
Markets and promotes AMC's member institutions nationally
Demonstrates excellence in public and media relations throughout the local, regional, and national stage
Guides the day-to-day operations of the AMC
Develops strategic plans that enhance organizational development and personnel management and evaluation
Values the safety and health of students, faculty, and staff as a top priority. Serves as an advocate for student-athlete well-being and the athletics program in general
Maintains compliance with Title IX and demonstrates a strong commitment to diversity
Promotes effective communication among all conference and NCAA constituents and advocates for the AMC's member institutions
MINIMUM QUALIFICATIONS AND EXPERIENCE:
Bachelor's degree is required; a post graduate degree(s) is preferred
Minimum of ten (10) years of progressive senior-level management experience in intercollegiate athletics, preferably at the NCAA Division I level
Strong Interpersonal skills and the ability to develop positive relationships with internal and external constituents
Experience with NIL-related policies and laws
Evidence of successfully interacting with governing boards
Successful record of managing and leading people to achieve a common goal
Proven ability to recruit, hire and retain key personnel
Demonstrated understanding of and commitment to compliance with NCAA regulations
Demonstrated success in managing a sizable budget
Evidence of successfully generating revenues for a complex organization
Demonstrated strong supervisory, planning, and fiscal competencies
Demonstrated experience with strategic planning, program development and assessment
Demonstrated respect for diversity of identities and experiences, with an orientation toward equity, inclusion, and cultural competency in all aspects of life
DESIRED QUALIFICATIONS:
Familiarity with the AMC and its member institutions
Experience as a student-athlete, coach or athletics administrator
Familiarity and experience with recent conference realignment events
APPLICATIONS:  The position will remain open until filled; however, for best consideration, applicants are encouraged to submit a letter of application, resume, and any other relevant materials electronically using the form on this page. Questions about the position and nominations should be directed to cpfeifler@collegiatesportsassociates.com. 
The American Midwest Conference is an Affirmative Action / Equal Opportunity Employer / M / F / Veteran / Disabled.


Committed To Excellence
With over thirty years of experience in intercollegiate athletics, CSA delivers a unique level of service that effectively meets the needs of the nation's leading universities and conferences.