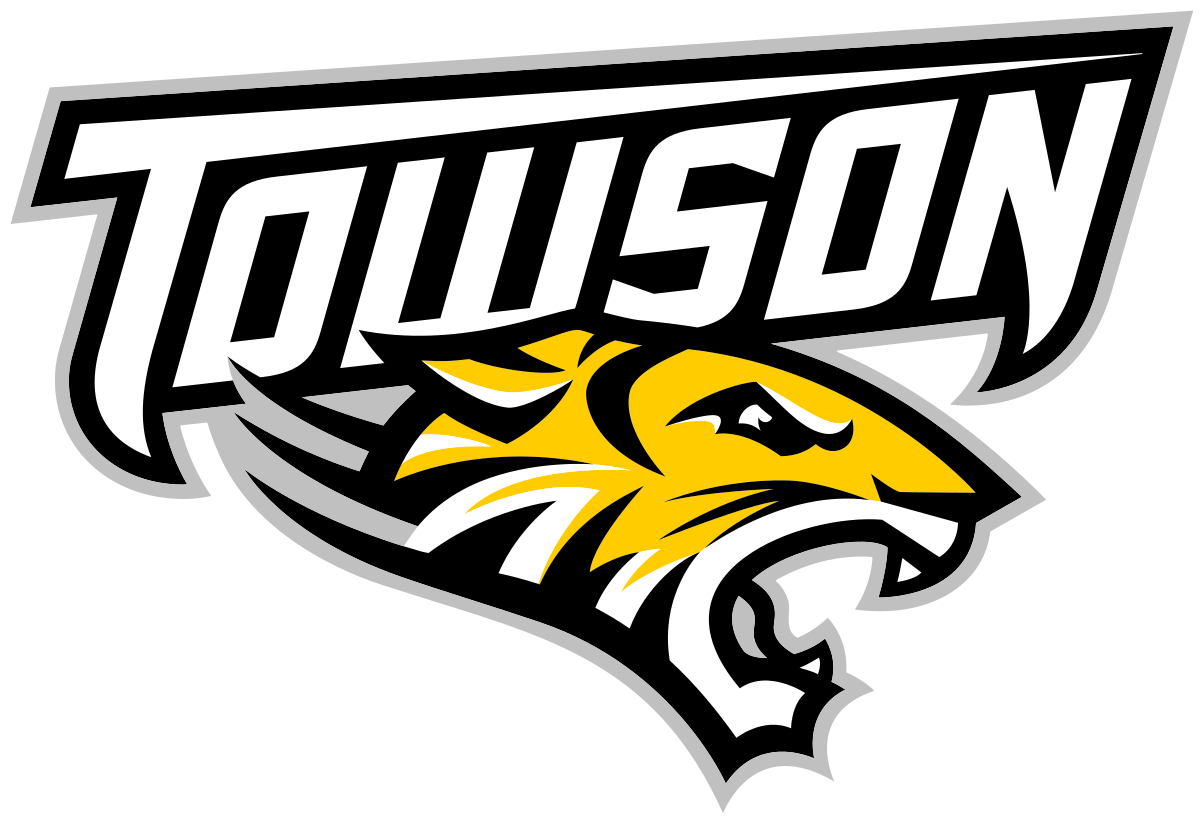 Towson University Head Football Coach
Towson University invites nominations and applications for the position of Head Football Coach.
ABOUT TOWSON UNIVERSITY:
Towson University is Maryland's university of opportunities and known as a leader for the public good. With more than 150 years of experience pushing possibilities.  The Forbes America's Top Colleges 2022 list placed TU No. 75 among national public research universities, and U.S. News & World Report placed TU among the top 10 public universities in the North region in its 2022-2023 Best Colleges rankings. Located on a 330-acre campus in Towson, Maryland, just 10 miles from Baltimore's Inner Harbor and a short drive or train ride to Washington, D.C, Philadelphia or New York City, TU offers unmatched opportunities to engage with the state and federal government, elected officials, worldwide embassies, think thanks, the national media and other influencers of public policy in addition to endless cultural, recreational and entertainment attractions.
TU is recognized as one of the top 100 public universities in the nation and a leader in academic excellence, research and discovery. As the largest university in Greater Baltimore and Maryland's fastest-growing university, Towson University's momentum is always accelerating with more than 20,000 current students. Towson University is also nationally ranked for student diversity and social mobility by U.S. News & World Report. TU is one of only a handful of institutions where graduation and retention rates are the same for all students, a result of a deeply inclusive culture with a focus on equity among all students, faculty and staff.
TU's campus is within walking distance of downtown Towson, a college town with tree-lined residential streets, restaurants, bookstores, a branch of the county library, movies and more.  Within a half-mile radius of campus, there is more than $1.7 billion of development underway, including a number of public-private partnerships in downtown Towson that are being built in proximity to TU. That momentum reflects what is happening on campus, where recent development includes a new Science Complex, College of Health Professions Building and University Union, in addition to completely modernized South Campus fields for soccer, field hockey, softball and lacrosse that join SECU Arena and Unitas Stadium to support Tigers Athletics. TU is an "Engaged Campus" as determined by Campus Compact and holds a Community Engagement Carnegie classification; furthermore athletics is a national leader in community service, winning the 2018-19 NCAA Community Service National Championship and regularly finishing in the top 5 while completing more than 10,000 hours of community service annually.
Essential Functions:
Recruit, mentor, and develop student-athletes in all areas.
The development and organization of team practices.
The recruiting and hiring of assistant coaches and support staff, as prescribed.
Attendance and participation at Departmental and Compliance Meetings as scheduled.
Development and organization of team meetings and meetings with assistant coaches.
Coordinates team travel logistics and itinerary with assistant coaches, support staff, and Departmental personnel as necessary.
Represents the University in compliance with NCAA policy in the recruitment of student-athletes.
Represents the University in compliance with NCAA policy and consistent Departmental resources in the recommendation of athletic scholarships to prospective student-athletes.
Collaborate with academic staff to promote a culture of academic success and individual achievement for student-athletes.
Serve as the primary spokesperson for the Football program engaging with internal and external constituents such as media, donors, campus partners, student body, letter winners, alumni, sponsors, etc.
Coordinates with the appropriate administrators for the following:
Recruitment and hiring of assistant coaches and support staff.
Development and allocation of budget.
Fundraising towards the achievement of program goals.
Scheduling of opponents.
Awarding of athletic scholarships.
Matters pertaining to eligibility.
Facility and equipment (also in collaboration with the appropriate equipment manager)
Recommendation of purchases of equipment.
Athletic training for maintenance and rehabilitation (in collaboration with athletic training staff).
Strength and conditioning training (in collaboration with strength staff).
Student-athlete mental health and wellness (in collaboration with wellness staff and athletic training staff)
Required Skills & Abilities:
Demonstrated ability to effectively communicate and work with student-athletes, coaches, athletic trainers, athletic administration, faculty, and other stakeholders.
A demonstrated commitment to high academic standards for student-athletes and their ability to succeed both academically and athletically.
A demonstrated commitment to building a positive team culture.
Demonstrated ability to motivate and lead student-athletes toward competitive excellence and academic success and personal growth and development.
Ability to manage budgeting, scheduling, coaching, recruiting, evaluating, and purchasing and caring for equipment.
Ability to implement policies and guidelines for all Women's Basketball personnel and student-athletes.
Demonstrated excellence in written and verbal communication and organizational skills.
Demonstrated problem solving, strong leadership, and team-building skills.
Demonstrated ability to handle and prioritize diverse tasks in a fast-paced environment.
Demonstrated ability to engage stakeholders on social media.
Must be able to work a highly variable schedule including nights and weekends.
Possess a valid driver's license and good driving record.
Knowledge of NCAA rules and regulations. Ability to pass the NCAA recruiting exam is required. 
Connections and a strong ability to recruit locally is preferred.
Required Education and Experience:
Bachelor's Degree and a minimum of four years of coaching experience.
Demonstrated experience as a Football coach at the Division I collegiate level.
Demonstrated experience recruiting student-athletes.
Demonstrated experience managing administrative tasks related to the operation of college level team sports. An equivalent combination of education and experience may be considered.
Towson University is an Equal Opportunity/Affirmative Action Employer and has a strong institutional commitment to diversity.  Women, minorities, persons with disabilities and veterans are encouraged to apply.  Towson University's policies, programs, and activities comply with federal and state laws and University System of Maryland regulations prohibiting discrimination on the basis of race, color, religion, age, national origin, gender, sex, gender identity and/or expression or sexual orientation.
The material presented in this position description should be relied on for informational purposes only.  This material has been copied, compiled or quoted in part from Towson University documents and personal interviews and is believed to be reliable.  While every effort has been made to ensure the accuracy of this information, the original source documents and factual situations govern.


Committed To Excellence
With over thirty years of experience in intercollegiate athletics, CSA delivers a unique level of service that effectively meets the needs of the nation's leading universities and conferences.